Computer Headaches: More To Them Than the Bright Screen?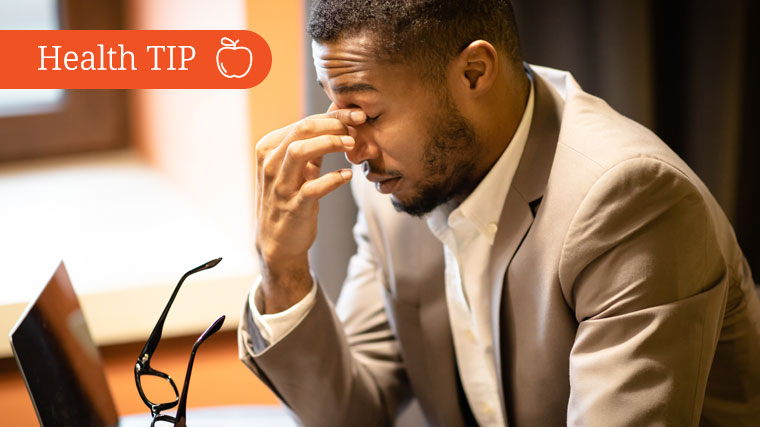 Headaches are a common complaint of people who work long hours at a computer.
But don't jump to the conclusion that the bright screen you're staring at is the sole source of your misery, says headache specialist Richard Kim, MD.
It may be part of the problem. But he says other contributing factors can also be at play in desk jobs.
"If you find yourself frequently getting headaches while working at a computer, there are a couple things I would evaluate," he offers.
His checklist includes:
Your posture. Slouching in your desk chair can bring on neck pain – a trigger for headaches. An ergonomic chair that supports your back can help fix that. Another effective prescription: setting up your computer and positioning your computer screen so it's level with your line of vision, to help minimize uncomfortable neck movement.
Office lighting. "Sometimes the lighting associated in a work area, such as fluorescent lighting, can be a trigger for headaches."
Caffeine consumption. If your office is like most, coffee is always close by. Just be aware that caffeine can cause headaches. Limit your consumption.
Dr. Kim talks about causes of headaches in the office.
Click play to watch the video or read video transcript.
Source: Richard Kim, MD, Clinical Neuroscience Institute