Jamestown Family Medicine Adds Location in Xenia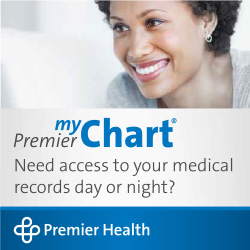 Jamestown Family Medicine now has another location in Xenia, bringing their brand of high-quality, patient-centered care to the community and a staff of skilled providers who are ready to serve.
"We are honored and proud to join the Xenia community, and look forward to serving the health care needs of families in that region," said Kevin Sharrett, MD. "Our patients are at the center of everything we do. We work hard to make sure each patient is treated with kindness, respect, and dignity, and that each one has access to advanced diagnostic care and treatment available."
The new office, located at 193 South Progress Dr., opened on May 2, 2016. Called Jamestown Family Medicine – Xenia, the office will be staffed by the four of the providers currently working at the Jamestown location.
Jamestown Family Medicine is a part of Premier Physician Network and provides comprehensive care services to every member of the family at every stage of life.
Both locations will offer well and acute visits, physicals including school and sports, blood draws, EKGs, immunizations, and flu shots.
The Xenia office will be open Monday through Friday from 7 am to 5 pm. To schedule an appointment, call (937) 372-7583.