Ear Tubes Can Ease Pain Of Chronic Ear Infections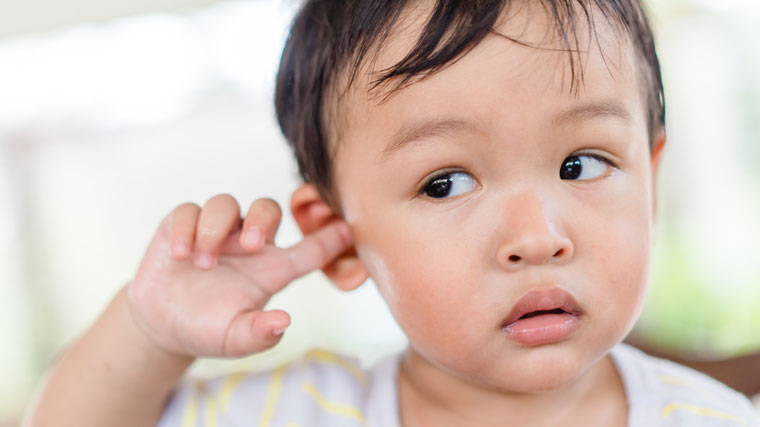 Many children experience an ear infection at some point in their childhood. Some ear infections are viral and go away on their own. Others are bacterial and need to be treated with antibiotics.
For some young children, however, frequent ear infections are a cause for concern. Repeated chronic ear infections can lead to hearing loss because of the persistent presence of fluid in the middle ear.
For these chronic cases, it is common to treat the issue by surgically inserting ear tubes in the ears to:
Reduce the chance of future ear infections
Restore hearing loss caused by middle ear fluid
Improve behavior and sleep problems caused by ear pain
Help children do better in school by helping them hear better
Ear tube surgery – called a tympanostomy – is the most common childhood surgery performed with anesthesia, according to the American Academy of Otolaryngology, with more than half a million ear tube surgeries performed each year.
During the procedure a small incision is made in the ear drum. If there is fluid, it is suctioned out. Then an ear tube is inserted in the hole to keep it open to allow air to flow to the middle ear to keep it well-ventilated.
An ear tube surgery usually lasts about 15 minutes and commonly has a quick recovery.
To determine if this procedure is right for your child, talk with their pediatrician or family medicine physician.
Source: American Academy of Otolaryngology