Advanced Planning Can Ensure Your Healthcare Choices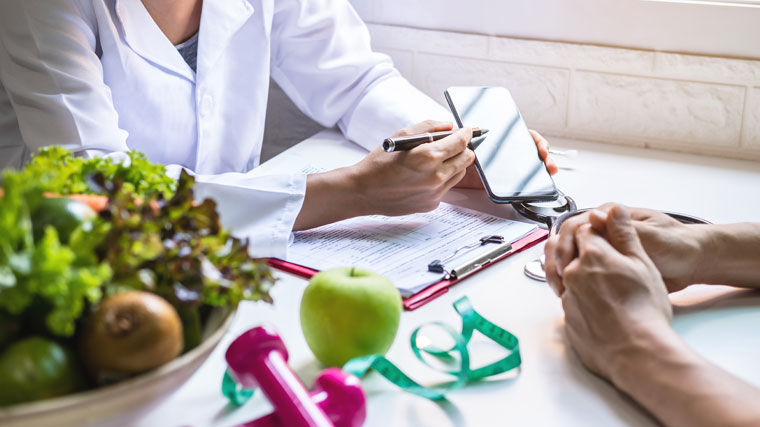 Find Your Perfect Match
Answer a few questions and we'll provide you with a list of primary care providers that best fit your needs.
As life progresses and people get older, another stage of health is preparing for healthcare for the end of a person's life.
All adults can benefit from thinking about what they would want their healthcare choices to be if they were for some reason unable to make these choices for themselves.
Advance directives are documents that patients fill out to direct their medical care if they become unable to communicate their healthcare choices because of a medical condition, according to the Ohio Hospital Association (OHA).
Four advanced directives that people in Ohio can fill out are:
Do not resuscitate order – Consenting to this physician order, also referred to as a DNR, means the person does not wish to have CPR performed, according to the Ohio Department of Health (ODH). This order addresses the methods used to revive people whose hearts have stopped or who have stopped breathing. DNR orders let a patient (working with his or her physician) choose the extent of treatment they would like to receive at the end of life.
Living will – This is a legal document that expresses a person's wishes about the use of life-sustaining treatment if they become terminally ill or permanently unconscious, according to the Ohio State Bar Association (OSBA).
Organ donation – Someone who chooses to be an organ donor can save up to eight lives and improve the quality of life of about 50 people, according to the ODH. After a loss of life, many organs and tissues including the heart, liver, kidneys, lungs, pancreas, intestine, skin, bone, tendons, ligaments, vessels, heart valves, nerves, middle ear bones and eyes, can be donated to save or help improve the life of someone else. People can sign up to be an organ donor online, by completing and returning an enrollment form or by choosing the designation when getting their driver's license.
Durable powers of attorney – A durable power of attorney allows a designated person to make decisions about various aspects of another person's life, including healthcare, finances and more, when that person cannot make the decisions themself, according to the OSBA. A healthcare power of attorney is also sometimes known as a healthcare proxy. A healthcare power of attorney becomes effective only when the person cannot make their own decisions about treatment and they must make decisions consistent with the person's wishes.
Your physician can complete a do not resuscitate order for you, and your physician or a local hospital would be able to provide forms for a living will and a healthcare power of attorney. An attorney also can complete your living will and healthcare power of attorney for you.
Whether you are 25 or 75, having these documents completed can give you peace of mind to know that your medical – and other - wishes will be handled that way you would prefer, according to the OSBA.
Though the conversations can seem difficult, it's important for both you and your loved ones to take an opportunity to make these important decisions while you have time, according to the Ohio Osteopathic Association (OOA). The conversation does not have to be one about illness or death, but rather about ensuring your loved ones are happy and comfortable with the fact that your healthcare decisions are outlined and will be taken care of.
For more information about advance directives and preparing for your future healthcare, talk with your doctor.
Find Your Perfect Match
Answer a few questions and we'll provide you with a list of primary care providers that best fit your needs.
Source: Ohio Hospital Association, Ohio Department of Health, Ohio State Bar Association, Ohio Osteopathic Association