A Little Planning Before Traveling Goes a Long Way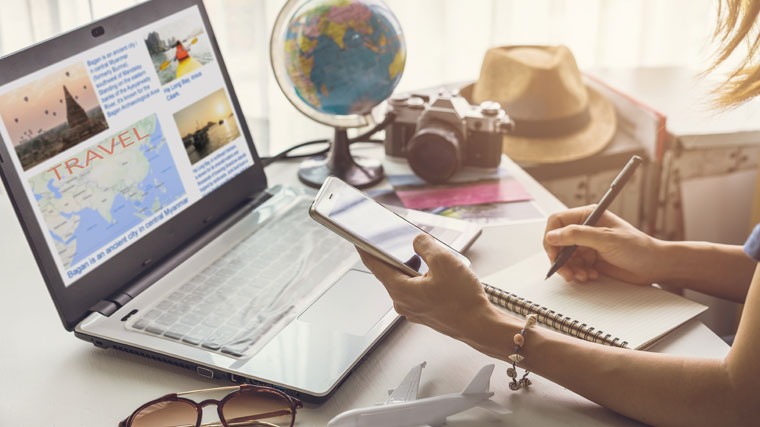 Find Your Perfect Match
Answer a few questions and we'll provide you with a list of primary care providers that best fit your needs.
Summer is a great time for family vacations and travel. Travel can be safer and more fun when you plan ahead. Here are some suggestions and general rules of thumb to follow when travelling with children.
Families that play together, stay together. Families should develop their own system for staying together, particularly if they are going into theme parks and other crowded areas. Parents can determine a comfortable level of independence based on the age and maturity of each child, but everyone should know what to do if separated from the group. Caution your children about talking to strangers.
Consult reliable sources when planning active vacations. While making reservations, determine if activities are appropriate to the ages and abilities of your children. Ask if guides have experience working with children of those ages. Make sure equipment is well-maintained and meets safety standards. If you rent bikes or rollerblades, insist on helmets and pads.
If you are staying at a resort with children's programs, find out about the staff's training and what health and safety measures are in place. Ask if activities are designed to fit the skills of your child.
A family vacation can turn into a nightmare if someone gets sick. Pack common medications, such as allergy tablets, first aid supplies, antibiotic ointment, sunscreen and hand sanitizers. Insect repellent and anti-diarrheal medicine are also helpful to pack.
Traveling and eating new and different foods can often cause side effects. For small children the combination of diarrhea and a hot climate is especially dangerous because kids are vulnerable to the effects of fluid loss and dehydration. An oral rehydration solution (ORS) is the quickest way to correct dehydration. ORS packets are sold at stores and pharmacies in almost all developing countries, or you can pack your own in a travel health kit.
Here are a few practical reminders for healthy and safe travels with your family:
Take time to become familiar with your surroundings

Inspect hotel rooms for hazards, such as sharp corners on furniture and unprotected electrical outlets, exposed wiring, or faulty balcony railings.

Keep a restful pace

Schedule nap times as you would at home. Downtime is especially important for the first few days while you are recovering from jet lag. Remember, different environments and changes in schedule can be stressful.

Introduce your children to new experiences gently

Let waves lap their ankles instead of plunging their bodies into tall breakers. Put them on the bunny slope first, so they can master the skills needed for more challenging ski slopes.

Check for weather changes, and wear appropriate clothes

Very cold weather poses dangers, especially hypothermia or frostbite. Dress in layers and remember to cover your head, hands, and feet properly.

Wear sunscreen

Avoid overexposure to the sun by wearing sunscreen and protective clothing and seeking shade during the hottest time of day, between 10:00 am to 4:00 pm.

Swim in safe places

Before jumping in, ask about water depth, and other hazards, such as sharp rocks or coral, riptides, and dangerous sea creatures.

Keep children at a safe distance from stray or unfamiliar animals.
A medical professional should evaluate any injuries.
Wash pacifiers, teething rings, and toys often.
Children can have ear pain during airline flights, especially during descent and landing. To gain comfort, infants should nurse or suck on a bottle and older children can chew gum to equalize pressure in the middle ear.
Most importantly, relax and have a good time. Kids recognize when parents are tense or nervous, so plan ahead to avoid problems.
Talk to your physician for more information about summer safety and how to have a healthy, happy family vacation.
Find Your Perfect Match
Answer a few questions and we'll provide you with a list of primary care providers that best fit your needs.