Continuing Education Units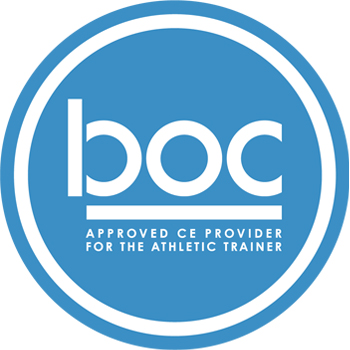 Premier Health (BOC AP# P2175) is approved by the Board of Certification, Inc. to provide continuing education to Athletic Trainers. This program is eligible for a maximum of 6.5 Category A hours/CEUs. ATs should claim only those hours actually spent in the educational program. According to the education levels described by the PDC, the following continuing education course is considered to be Essential Level. For questions concerning the BOC continuing education units, please email Samantha Twining at sntwining@premierhealth.com.
The Sports Medicine Symposium has applied for Ohio PT Continuing Education Units. IN, KY and WV accept Ohio PT approval. Approval codes will be on file.
Premier Health does not discriminate on the basis of race, color, national origin, religion, sex, disability, military status, sexual orientation or age. Premier Health is committed to accessibility and nondiscrimination in all aspects of its continuing education activities. Participants who have special needs are encouraged to contact program organizers so that all reasonable efforts to accommodate these needs can be made.