Ragweed Is King When It Comes To Fall Allergy Triggers
Timing of allergy treatment, diligent avoidance of pollen can lessen reactions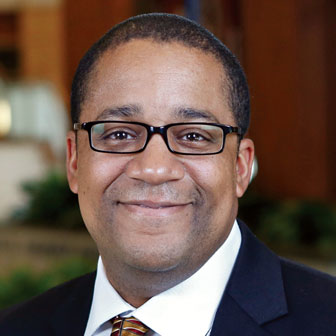 MASON, Ohio (September 19, 2016) – A weed that might be one person's nemesis in summer gardening months can become another's enemy when it turns to fall allergies.
Ragweed – a weed that comes in 17 different species and grows rapidly in most regions of the United States – is the main trigger for fall allergies in the Dayton region. Ragweed, which blooms and produces fine-powder pollen, reaches its peak in mid-September and causes seasonal allergic rhinitis or hay fever in up to 23 million Americans, according to the American College of Allergy, Asthma and Immunology (ACAAI).
"Ragweed is a green, leafy weed that grows in wooded areas or alongside a road," says Marcus Washington, MD, a primary care physician with Premier Health Family Medicine. "It isn't something we give much attention to until fall hits and its pollen causes a host of problems with allergies."
The ACAAI says symptoms of ragweed allergy are similar to those of other pollen allergies including sneezing, runny nose, nasal congestion, headaches, irritated eyes and itchy throat. Ragweed pollen has also been known to aggravate asthma symptoms, leading to increased coughing and wheezing.
Research conducted by the Asthma and Allergy Foundation of America (AAFA) found that nasal allergies affect an estimated 50 million adults and children a year leading to 16 million visits to the doctors. Those who think allergies are simply a nuisance should consider that they cause patients to miss more than 6 million work and school days each year, the AAFA says.
Fall allergies may deliver a more powerful punch in Dayton, which was ranked by the AAFA in 2015 as the eighth most challenging place in the country to live with fall allergies. Communities are ranked by regional pollen data, medication use and the number of allergy specialists available.
Dr. Washington, who practices with Premier Physician Network, says individuals can reduce their reaction to allergies by avoiding the things that trigger them and beginning treatment up to a couple weeks prior to when they have historically experienced symptoms. Allergy sufferers should also keep the following in mind:
Know the forecast – The longer it stays warmer into the fall months, the more time plants have to pollenate. Understand that a warmer fall may mean symptoms will last longer or possibly be more severe. Plants can continue to give off pollen that settles on surfaces and areas such as grass and leaves that are then kicked up when cut or raked.
Create barriers – There's no controlling exposure to pollen outdoors. Create artificial barriers to pollen by spending more time indoors during peak pollen hours. Keep windows and doors shut and rely on air conditioning.
Delay outdoor exposure – Pollen is at its highest during the morning hours and then slowly decreases as the day progresses. Dr. Washington advises allergy sufferers to delay outdoor activity until after 9:00 am.
Choose travel destinations wisely – Those who are highly sensitive to pollen should keep this in mind when traveling away from home. Consider destinations that are pollen free such as beaches where foliage is limited. Camping or hiking in a mountainous area may not be the best choice for those struggling with allergies.
Find a Premier Physician Network provider near you.