Keeping You Safe During COVID-19
You will find new safety measures in place when you schedule an appointment with our practice — all with the goal of keeping you safe as we care for you.
Miami Valley Surgery Associates, formerly Surgical Consultants of Dayton, provides comprehensive surgical services to the Dayton community. Our board-certified, university-trained surgeons are committed to providing quality care while focusing on your individual needs.
Our professional, individualized surgical care includes:
Advanced laparoscopic surgery
General surgery
Minimally invasive surgery
Oncologic surgery
Request an Appointment
We are currently accepting new patients. For more information about the diagnosis and treatment of a condition at Miami Valley Surgery Associates, and for a referral to one of our providers, call (937) 228-1731(937) 228-1731.
We have options for both in-person and video visits, and our providers can help determine which option is right for you.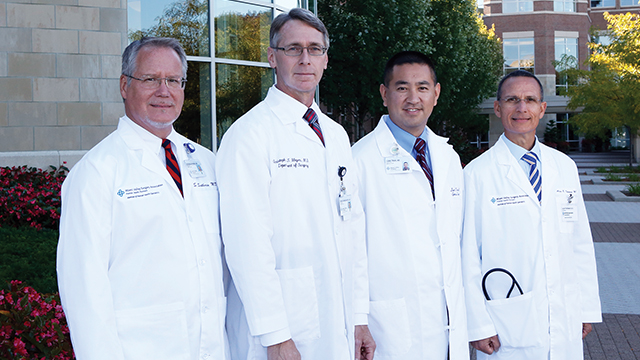 Leading in Surgical Care
Miami Valley Surgery Associates is committed to providing high quality, high value health services to our patients and their families.
Learn more.