Physician Opportunities
Premier Health offers a wide selection of rewarding physician practice opportunities in Southwest Ohio in employed and independent practices in primary care and medical specialties.
Internal Medicine/Pediatrics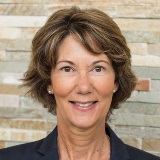 Carol Bidwell, MHA, CPRP
Senior System Primary Care Physician Recruiter
Office: (513) 974-4778 (513) 974-4778
Cell: (513) 399-7512 (513) 399-7512
Job Description
Premier Physician Network is seeking an Internal Medicine/Pediatric physician for outpatient employment opportunities within our network of over 120 primary care physicians throughout the greater Dayton and northern Cincinnati areas.
At Premier Health, we're committed to our mission to build healthier communities and to our vision to be the first choice for patients, physicians and employees—all based on our values of respect, integrity, compassion and excellence.
Full- and part-time opportunities are offered with benefits, which could include:
Competitive compensation, including income guarantee, with bonus incentives
Stipends available for current residents
Generous start-up and retention bonuses; relocation allowance
Paid malpractice
Paid vacation
Paid days for CME with annual reimbursed allowance
Full benefits package, including health, life, dental, vision and legal insurance
Retirement options, including 403(b), 457(b), 401(a)
Short- and Long-Term Occupation Disability
Customized marketing and tech support
Leadership development through board and committee opportunities
Close association with Wright State University Boonshoft School of Medicine
About Premier Health
Premier Health has grown to become the largest health system in southwest Ohio. Founded in 1995, Premier Health has more than 13,000 employees and 2,300 physicians, all with one mission: to build healthier communities.
Our comprehensive health system operates five campuses including Miami Valley Hospital in Dayton, Miami Valley Hospital South in Centerville, Miami Valley Hospital North in Englewood, Atrium Medical Center in Middletown and Upper Valley Medical Center in Troy and has more than 100 patient care locations.
Excellence in Patient Care
Premier Health became the first health care system in Dayton – and only the second in Ohio – to achieve system Magnet® Recognition from the American Nurses Credentialing Center. Nationally recognized as the highest standard for excellence in patient care, only 8 percent of U.S. hospitals hold the esteemed four-year designation – and only 20 U.S. health care systems have achieved the honor as a system.
Choose Your Lifestyle
In Greater Dayton and Southwest Ohio you'll find a wonderful mix of lifestyle options in some of the country's most affordable communities.
37 area high schools recognized as "Best in the Nation." View list of area schools and their ratings.
Air travel made easy with three major airports nearby, Dayton International Airport, Cincinnati/Northern Kentucky International Airport and John Glenn Columbus International Airport.
A diverse and plentiful selection of shopping, dining, arts, sports and recreation.
Choose vibrant, metropolitan living in urban lofts, historic homes and upscale neighborhoods. Or you may prefer newer, family-friendly neighborhoods in our progressive suburban communities. Or the charm of small-town or country living.
Access to country clubs and YMCA's located throughout Southwest Ohio.
Premier Physician Network
Premier Physician Network of Premier Health offers you and your family one of the largest selections of primary care and medical specialists in Southwest Ohio. That's more than 1,000 physicians and advanced practice providers in more than 190 locations serving the communities of southwest Ohio in a nine-county area. You'll find convenient access to quality health care, wherever you live in Southwest Ohio, at each stage of life.
Apply for Internal Medicine/Pediatrics