Print this recipe
Wasabi Hard-Boiled Eggs
Servings:

12

Calories:

113

kcal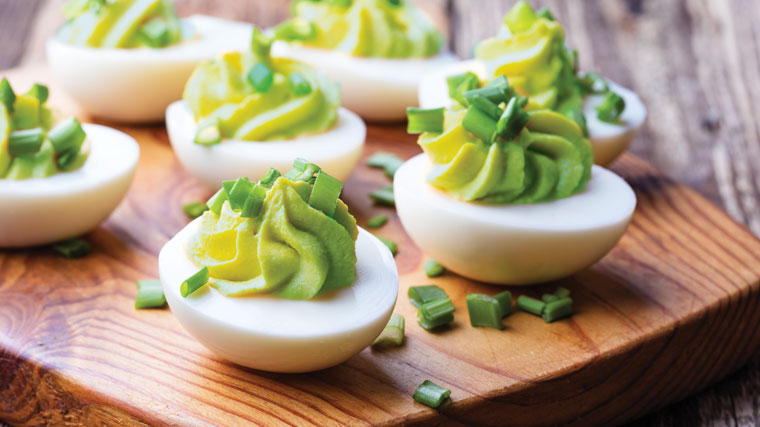 Spice up a familiar favorite with the "wow" of wasabi. Try the recipe now!
Ingredients
6 hard-boiled eggs (peeled)
2 teaspoons Wasabi paste (or wasabi mustard)
1/2 cup mayonnaise
2 teaspoons soy sauce
Chopped fresh chives and kosher salt for garnish (optional)
Instructions
Cut each egg in half lengthwise.
Transfer yolks from eggs to a bowl and break them up with a fork as you mix in other ingredients one by one (can use hand mixer if smoother texture desired).
Taste for seasoning as needed. Add more wasabi or soy sauce if more intense flavor is desired (a little at a time).
Use a teaspoon to fill each egg with about 1/12th of mixture.
Top with chopped chives and a sprinkle of kosher salt for garnish.
Notes
Best if served right away, but will keep refrigerated for up to 4 or 5 days.
If low sodium is desired, omit soy sauce and sprinkle of salt on top.
Fresh chopped parsley or basil can also be used instead of chive to garnish.