Print this recipe
Macadamia Nut Blondies
Total time:

30 minutes

Prep time:

5 minutes

Cook time:

25 minutes
Servings:

25

Calories:

180

kcal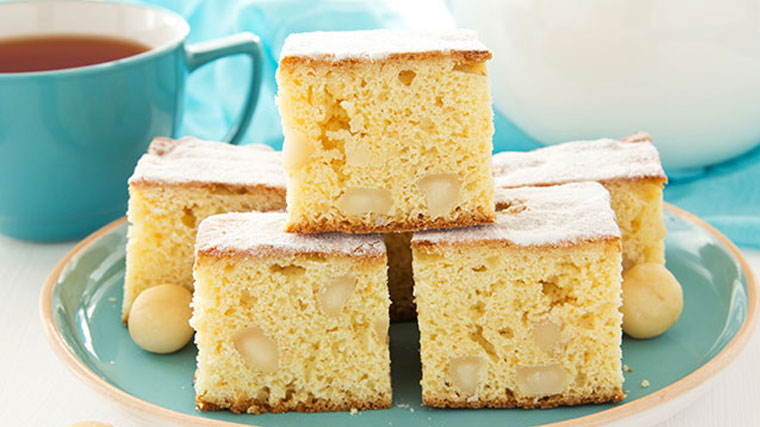 Take a break from brownies with these delicious macadamia nut blondies. Try the recipe now!
Ingredients
1 cup light brown sugar, packed
1/2 cup unsalted butter, melted
1 large egg
1 teaspoon vanilla extract
Pinch of kosher salt
1 cup all-purpose flour
1/2 cup white chocolate morsels
1/2 cup macadamia nuts
Instructions
Preheat oven to 350⁰ F.
Line an 8-inch square baking dish with parchment paper; set aside.
In a mixing bowl, blend the brown sugar with butter. Add in egg and vanilla; stir until combined.
Add in salt and flour and mix well until blended.
Fold in white chocolate chips and macadamia nuts.
Pour into prepared baking dish. Bake for 20 to 25 minutes.
Remove from oven and cool on wire rack. Once cooled, slice and enjoy.
Store in an airtight container at room temperature for up to 5 days.