Why Am I So Tired?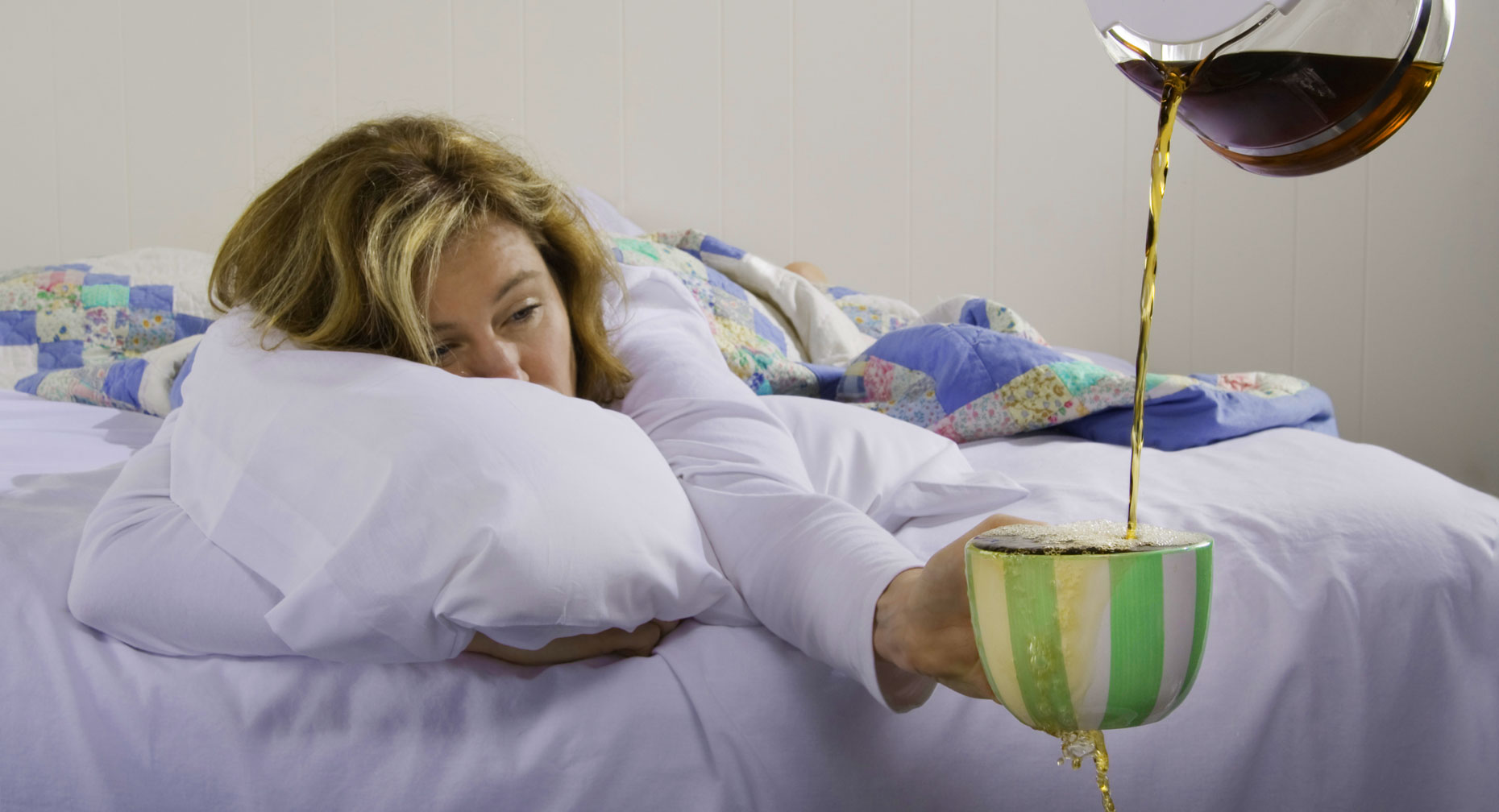 It's easy to dismiss fatigue, thinning hair and perhaps a little weight gain as normal. Don't all women deal with these issues occasionally when busy schedules get the best of us? Not so fast. It may be more than just stress. Hypothyroidism could be the culprit.
Hypothyroidism — also known as underactive thyroid — is a disease of the thyroid, a small butterfly-shaped gland located at the base of your neck just below your Adam's apple. It's the most common type of thyroid disease.
When the thyroid gland works properly, it makes an ample supply of the thyroid hormone thyroxine. Thyroxine travels in your blood to all parts of your body and impacts your metabolism and hormone balance. When your thyroid gland makes too little thyroxine, it throws off your body's metabolism.
This means your body is going to be running slower, explains Anessa Alappatt, MD, Fairborn Medical Center. Since hypothyroidism slows down your body's metabolism, it can affect a number of body functions, such as how fast you burn calories and how fast your heart beats. Dr. Alappatt talks about the symptoms of hypothyroidism.
Click play to watch the video or read video transcript.
Common causes of hypothyroidism are autoimmune disease, surgical removal of the thyroid gland and radiation treatment. Autoimmune disease is the most common cause and occurs when the immune system mistakenly attacks thyroid gland cells.
Women are more likely than men to have thyroid diseases, especially right after pregnancy or menopause. One in eight women will develop thyroid problems during her lifetime.
What are Signs and Symptoms of Hypothyroidism?
Symptoms can develop slowly, often over several years. At first, you may feel tired and sluggish. Later, you may develop other signs and symptoms of a slower metabolism, including:
Feeling cold when others don't
Constipation
Muscle weakness or cramps
Weight gain without eating more than usual
Joint or muscle pain
Feeling sad or depressed
Feeling very tired
Pale, dry skin
Dry, thinning hair
Slow heart rate
Less sweating than usual
A puffy face
A hoarse voice
More than usual menstrual bleeding
Slow pulse
Since hypothyroidism slows down your body's metabolism, it can affect a number of body functions, such as how fast you burn calories and how fast your heart beats.
Identifying whether you have thyroid disease can be difficult. The symptoms are the same as many other health problems. If you're struggling with an overall sense of "just not feeling right," talk to your doctor. She'll review your medical and family history plus order a blood test for diagnosis.
Are You at Risk for Hypothyroidism?
You may be more likely to have hypothyroidism if you:
Are a woman
Are older than 60
Have had thyroid problems or thyroid surgery in the past
Have a family history of thyroid problems
Have certain conditions, such as type 1 diabetes or rheumatoid arthritis
Have Turner syndrome
Are pregnant or have had a baby in the last 6 months
Have an iodine deficiency
How is Hypothyroidism Treated?
Hypothyroidism treatment can relieve most or all of your symptoms through daily thyroid hormone pills, which replace the amount of hormone your thyroid is no longer making. Since hypothyroidism is not curable, you may need to be on medication for the rest of your life.
Your health care provider will work with you to adjust the dose, since your hormone levels may change through the years. Periodic blood tests will monitor your thyroxine level to ensure you're not getting too much thyroid hormone, which can cause hyperthyroidism.
Hypothyroidism can affect or develop into other health issues if left untreated:
Diagnosis and treatment are important for your good health.
Source: Office on Women's Health, U.S. Department of Health and Human Services; American Thyroid Association; Anessa Alappatt MD, Fairborn Medical Center