Who's in Your Cancer Care Lineup?
The days of facing breast cancer and feeling isolated are over. In fact, you have an entire team of people with you every step of the way. Women who have gone through breast cancer report that this kind of support makes a tremendous difference not only in their medical outcome but also in how they coped with their diagnosis and treatment.
These are some of the health care partners who may join your cancer treatment team.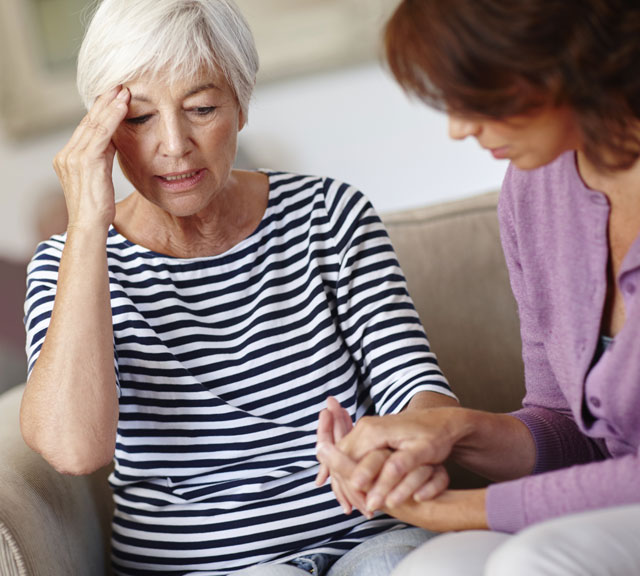 Oncologists. A medical oncologist usually serves as your cancer care coordinator. This doctor may suggest medicines such as chemotherapy. Your medical oncologist also might ask a radiation oncologist to join your team to determine if radiation therapy is needed.
Oncology nurses. Oncology nurses have special training in cancer and cancer care. They are a great first-stop for finding answers to your questions and the right resources for you. They will be your guides about treatment, activities and medications. If you're having chemotherapy, your oncology nurse will help you manage any side effects.
Surgeon. Surgery is the most common treatment to fight breast cancer. A surgeon will help determine what's right for you and will perform any needed surgery.
Social workers. A social worker can get assistance for you and for your family, including finding support groups and other cancer-related services.
Psychiatrists and psychologists. If you or your family members have depression or any mental health issues, a psychiatrist and psychologist can help by providing medication, counseling and other treatment methods.
Rehabilitation specialists. You may need help recovering after treatment. Physical therapists, speech therapists, respiratory therapists, occupational therapists and others are there for you.
Nutritionist or dietitian. Cancer and cancer treatment can make eating difficult. Some people lose weight, gain weight, or have trouble eating foods. Registered dietitians and nutritionists know many ways to help you maintain healthy eating habits during and after cancer treatment.
Home health aides. Home health aides specialize in helping you and your family manage tasks at home during your treatment time. They may help with everyday chores, such as cooking or cleaning.
The days of facing breast cancer and feeling isolated are over.
Other specialists who may be involved in your treatment:
Hematologist. A doctor who specializes in the functions and disorders of blood
Radiologist. A doctor who specializes in diagnosing diseases by reading X-rays and other imaging tests.
Pathologist. A doctor who uses laboratory tests to diagnose a disease.
Lab technicians, radiation technicians, and pharmacists