Tips on Coping with Infertility
Dealing with infertility can be exhausting and stressful. And it's a problem that many couples face. But if you can keep communication channels open, you and your partner can build a satisfying life together whatever the outcome.
How Can Infertility Affect My Psychological Well-Being?
The long-term inability to have a child can create great distress for couples. You may find yourself dealing with a multitude of medical decisions. That alone can lead to depression, anxiety and isolation. You might start to resent friends with children, or be tired of having to schedule sex. Most couples don't expect to encounter the challenge of infertility, so it's normal to feel guilty, angry or sad. Just don't let these feelings highjack your life.
Make space to keep the intimacy and romance going.
Should I Seek Support?
Everyone has emotional ups and downs as they pursue infertility treatment. But if you feel overwhelmed, or as though your life is totally consumed by trying to get pregnant, consider getting some help, especially if any of these symptoms continue over a long time:
Loss of interest in your usual activities
Depression that doesn't go away
Strained relationships – with your partner, family, friends or co-workers
Thinking only about your infertility
High level of anxiety
Persistent feelings of bitterness, anger, guilt or worthlessness
What Kind of Support Is Helpful?
Talking with your partner, a friend or family member can help. Or you may want to join a support group for couples dealing with infertility problems. Some couples find that a mental health professional can help them think through various issues and decisions, sort out feelings and improve coping skills.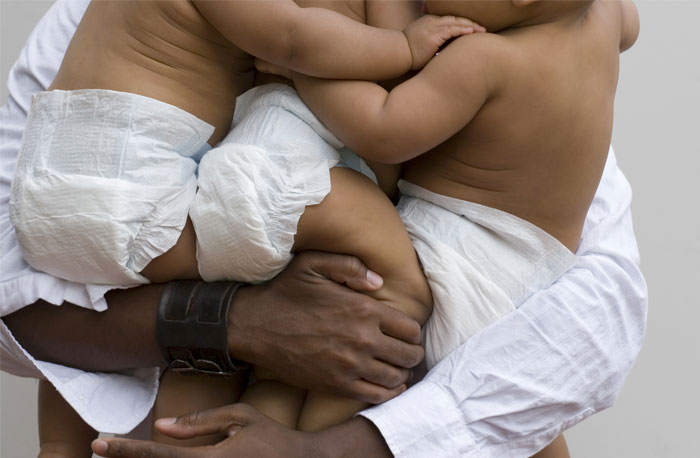 How Do I Deal with Awkward Social Situations?
No doubt, someone will accidentally offend you with comments or questions about your lack of children. Try to keep in mind that they probably have no idea of what it's like to deal with infertility. If you feel comfortable, it might help to explain your situation. But if you don't want to talk about it, feel free to change the subject.
What Can I Do to Keep My Relationship with My Partner Strong?
Even the closest of couples can feel strained by infertility issues. Be careful not to blame each other or strike out in anger. Take time to really listen to each other. Be open with your feelings. And make space to keep the intimacy and romance going. A candlelit dinner, date night out or weekend escape can help ease the stress.
I Want to Take a Break – Is That OK?
If you've already been through a long treatment period and are feeling pressured or stressed, consider taking a month off. You may want to reevaluate your goals or even agree on a date to stop treatment. As difficult as that might sound, it helps some couples regain a sense of control in their lives. And it can spark a fresh outlook on the future. You may decide to start planning a satisfying life together without children. Or, if you still want children, you might think about adoption, or getting involved with a youth mentoring organization.
Source: The American Society for Reproduction Medicine 2015