Tips for Handling the Emotional Stress of IVF
By the time your doctor recommends in vitro fertilization (IVF), you've likely already experienced years of the stress and anxiety that often accompany infertility. These feelings can magnify with IVF.
In vitro fertilization can be an emotionally, physically and financially exhausting experience. In fact, patients have rated undergoing IVF as more stressful than, or almost as stressful as, any other major life event, including the death of a family member and divorce, according to the Society for Assisted Reproductive Technology.
Medication side effects, money worries and uncertain outcomes all contribute to the anxiety. Acknowledging potential stress points you may encounter along your IVF journey and how to respond to them may help you through the ups and downs.
Acknowledging potential stress points you may encounter along your IVF journey and how to respond to them may help you through the ups and downs
Preparing for IVF
Medication side effects can make you feel unsettled and make existing anxiety, depression and stress worse. Testing and office visits can disrupt family, work and social activities. Decisions regarding leftover embryos can add another layer of stress.
As you physically prepare to start your IVF cycle, remember to emotionally prepare as well with these tips:
Gather information. One of the best antidotes for anxiety is information and knowledge.
Prepare for decision-making. Anticipate decisions that may need to be made during IVF, like how many embryos to transfer and what to do with any extra embryos.
Be sure you're in a good place emotionally and that your relationship is on solid ground before starting an IVF cycle.
Discuss ahead of time with your partner your hopes and expectations of each other during the cycle.
Consider joining an IVF support group.
Make your life as simple as possible. Avoid major decisions, life changes or high-stress work and family situations.
Have a plan for what helps you relax. Consider mindfulness meditation, deep breathing, guided imagery and yoga.
Waiting for Pregnancy News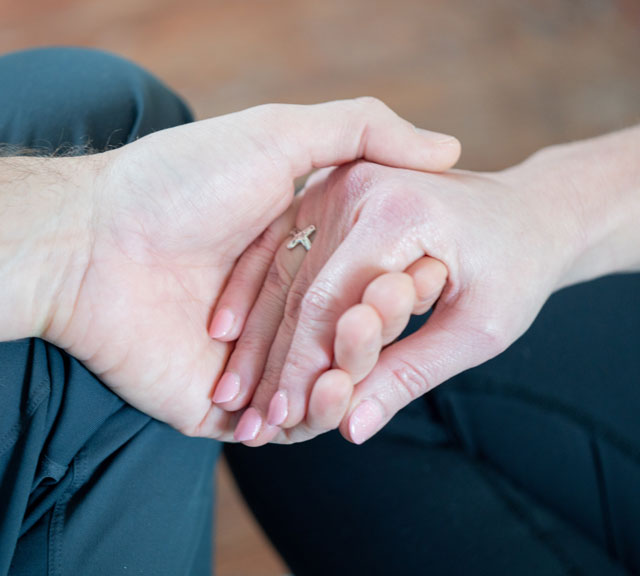 Waiting to hear "the news" about your IVF cycle can be exhausting. It's normal to want to monitor your body every day for signs of pregnancy during this nearly two-week wait. You can balance anxiety by preparing with the below tips:
Treat yourself. Be intentional about doing things you enjoy.
Take slow, deep breaths when you're feeling anxious. 
Reframe negative thoughts. Expecting the worse can make the wait seem even longer.
Identify your and your partner's stresses and coping mechanisms.
Acknowledge what you have control over and what you don't.
Understand that there are possibilities for failure at every step of the cycle.
Bracing for Unsuccessful IVF
Despite significant medical advancements, an IVF cycle is more likely to fail than succeed. It's important to understand that if you are unsuccessful in achieving pregnancy, you cannot escape the sadness, loss and disappointment that are part of the grieving process.
No matter the outcome of IVF, experts emphasize the importance of recognizing you have succeeded in doing all that is within your power to have a child. Doing so minimizes any possible future regrets.
To protect yourself emotionally, consider these tips:
Limit the number of people you tell about your cycle. 
Assign one friend or family member to relay your news.
Plan where you want to be when you receive the news. You may not want to be at work. You may or may not want people around.
Discuss with your partner how to support each other if the news is bad.
Don't plan potentially stressful events around the time you expect to receive the news.
At any time during your cycle or after, if you develop uncomfortable anxiety or depression symptoms, consult with a mental health professional who has knowledge and experience with infertility.
Source: Society for Assisted Reproductive Technology; Resolve; Harvard Health