The Truth About Safe Sleep and Your Baby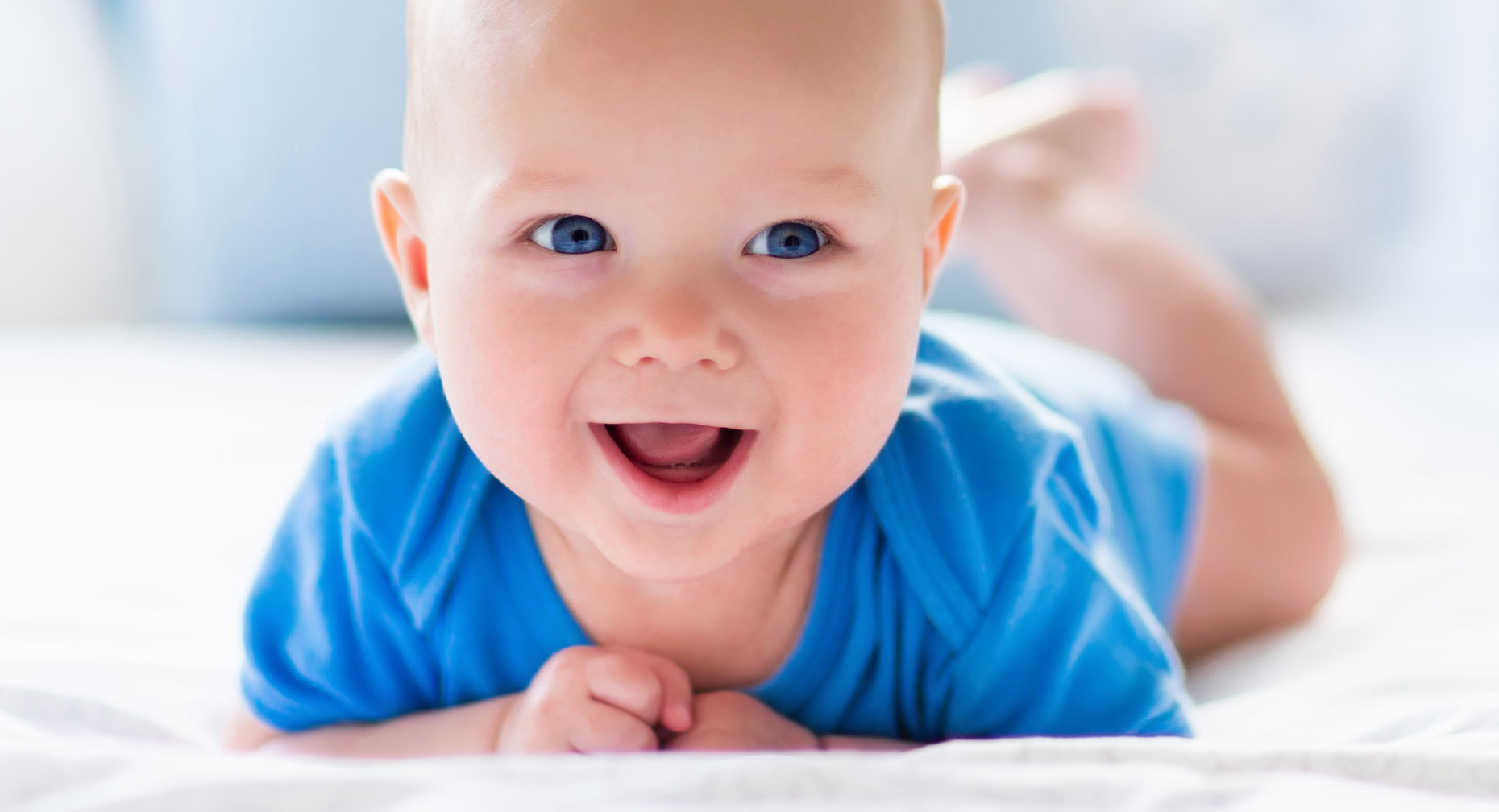 Babies sleep a lot — it's a natural part of their growing process. But did you know that sleep-related deaths are the most common cause of death for infants from 1 to 12 months of age? You'll rest better knowing the answers to these common safe sleep questions.
Will My Baby Get Flat Spots on Her Head From Sleeping on Her Back?
It is possible for flat spots to form if there is pressure on the back of your baby's head too often or for too long. But these flat spots are typically not dangerous and usually go away once she starts sitting up. To help prevent them, when your baby's awake, provide adult supervised tummy time.
Will My Baby Choke While Sleeping on His Back?
No. In fact, healthy babies naturally swallow or cough up fluids. It's a reflex we all have to keep our airways open. And babies might actually clear these fluids better when they are on their backs because of how their bodies are built.
Will My Baby Get Cold Without a Blanket in His Crib?
As long as the temperature is set at a comfortable level, he should not be cold. Loose bedding, like a blanket, poses a risk of suffocation to your baby. Your baby should be dressed in no more than one extra layer than what you are wearing. If you are worried that he is cold, look for wearable blankets, sleep sacks or one piece sleepers, which are good and safe alternatives to loose blankets or bedding.
Is It OK for My Baby to Sleep in a Car Seat?
No. A car seat with restraining straps is perfectly appropriate — and safe — for travel. But leaving a child alone in a car seat, swing, stroller or bouncer can lead to injury or even death. The restraints used in infant sitting or carrying devices are not made for sleeping, and suffocation is a particular threat.
Did you know that sleep-related deaths are the most common cause of death for infants from 1 to 12 months of age?
Is It OK for My Baby to Sleep With Me?
While it's natural to want to cuddle your baby close, sleeping with an infant is dangerous for her. The safest place for her to sleep is in the room where you sleep, but not in your bed. Place your baby in a crib or bassinet next to your bed within arm's reach so it's easy to breastfeed and bond with her. That way, her sleep area is separate from yours, reducing the risk of suffocation or other sleep-related causes of infant death.
Do Vaccinations Cause SIDS?
On the contrary, shots for vaccines may have a protective effect against SIDs. All babies should see their pediatricians regularly for well-baby checkups, and get any shots as recommended.
Are There Times When My Baby Should Be on Her Stomach?
Yes, absolutely. Tummy time helps strengthen her neck and shoulder muscles, and builds motor skills. Any time she spends on her stomach should be when she is awake and supervised by an adult.
Source: National Institutes of Health; Journal of Pediatrics; American Academy of Pediatrics