The Power of the Pump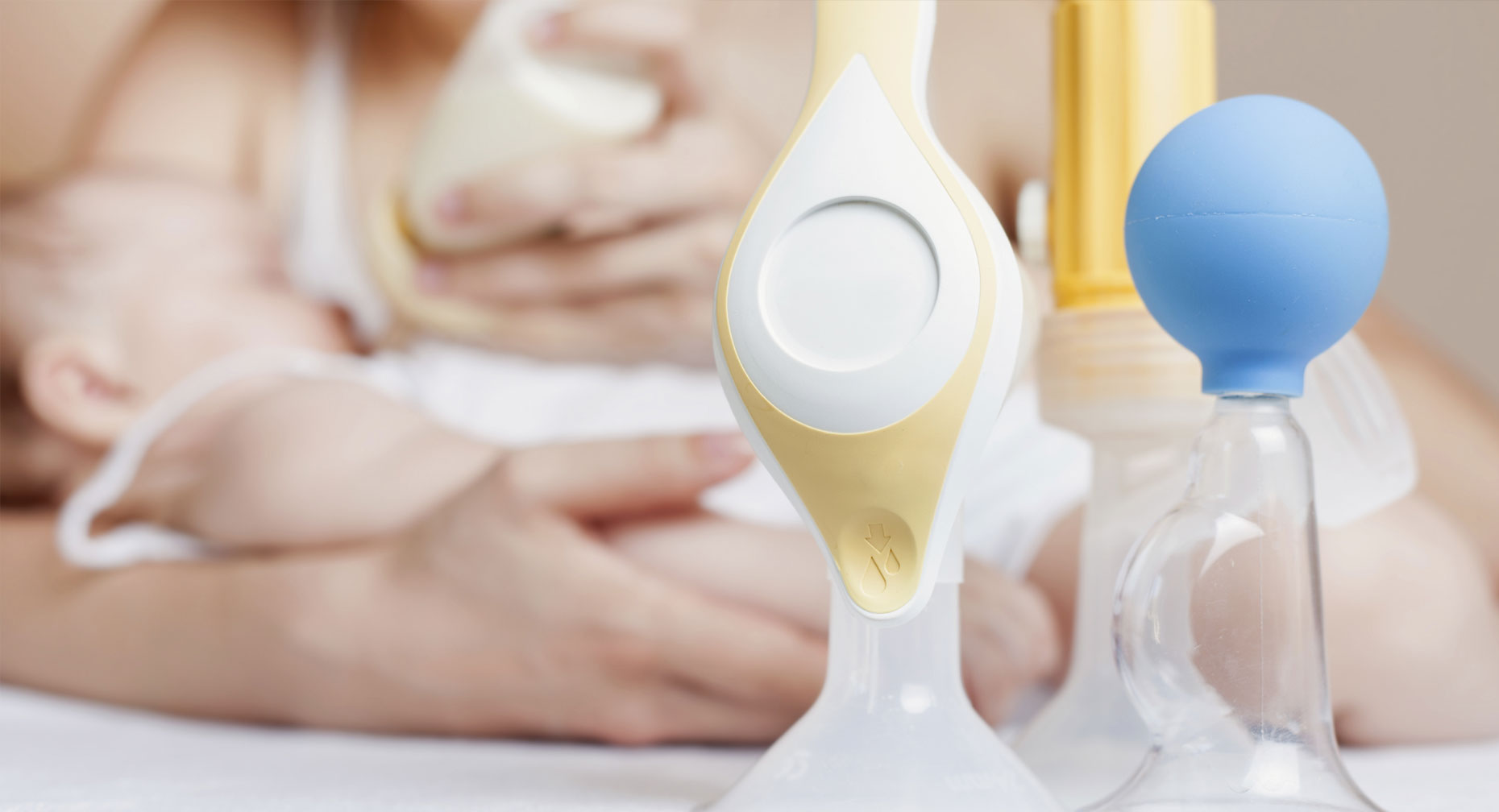 If you are separated from your baby, pumping breast milk for your baby to drink later from a bottle is a great idea for many moms — and makes breastfeeding even more convenient. Here's what you need to know about breast pumps and storing your milk safely.
What is a Breast Pump?
A breast pump lets you extract milk by creating a seal around the nipple and areola, creating suction to the nipple.
If you plan to pump milk longer than six months, it might be more cost effective to purchase a pump.
How Long Can I Store Breast Milk?
Milk can be safely stored either through refrigeration (72 hours is best; five to eight days is acceptable under very clean conditions) or by freezing (six months is best; 12 months is acceptable, depending on the freezer).
What are the Types of Breast Pumps?
Manual breast pumps have a handle or lever that you squeeze to express milk, which is collected in an attached container. These are cheaper, slower and less effective but have no dependency on a power source. They are especially appropriate if you plan to pump only occasionally.
Powered breast pumps are battery-powered or electric. They have a small motorized pump that creates suction to extract milk into the container. Some powered breast pumps can be adjusted to create different patterns of suction. Powered pumps are more costly but are considered faster and more convenient. Remember that they only work when electricity or batteries are available. "Hospital grade pumps" refer to pumps that are more costly and bulky but extremely efficient. If you'll be pumping when you return to work, personal-sized power pumps are easier to cart around than a hospital pump.
Should I Buy or Rent?
If you decide to use a manual pump, purchasing is your only option. But they're lower in cost than powered pumps.
Some women want a powered pump but don't want to invest in one, making renting a good option. Your hospital or lactation consultant may have rentals, or they can tell you where you can rent a pump.
If you plan to pump milk longer than six months, it might be more cost effective to purchase a pump. Good news: you'll be able to use it with your future babies, too.
Check with your insurance company prior to buying or renting a pump.Most companies offer a pump as an insurance benefit.
Consult the pump's instruction manual to learn which parts should be washed and how. But basic cleaning instructions are: rinse each piece that had contact with breast milk in cool water right away. Then wash each piece using liquid dishwashing soap and warm water. Rinse with hot water for 10-15 seconds. Air dry.
When Should I Start Pumping?
Unless there is a feeding issue, pumping should be delayed for 3-4 weeks, as this will help you and your baby establish an adequate milk supply.
Source: FDA.gov; CDC.gov; LLLI.org