The Low-Stress Guide to Eating Well for New Moms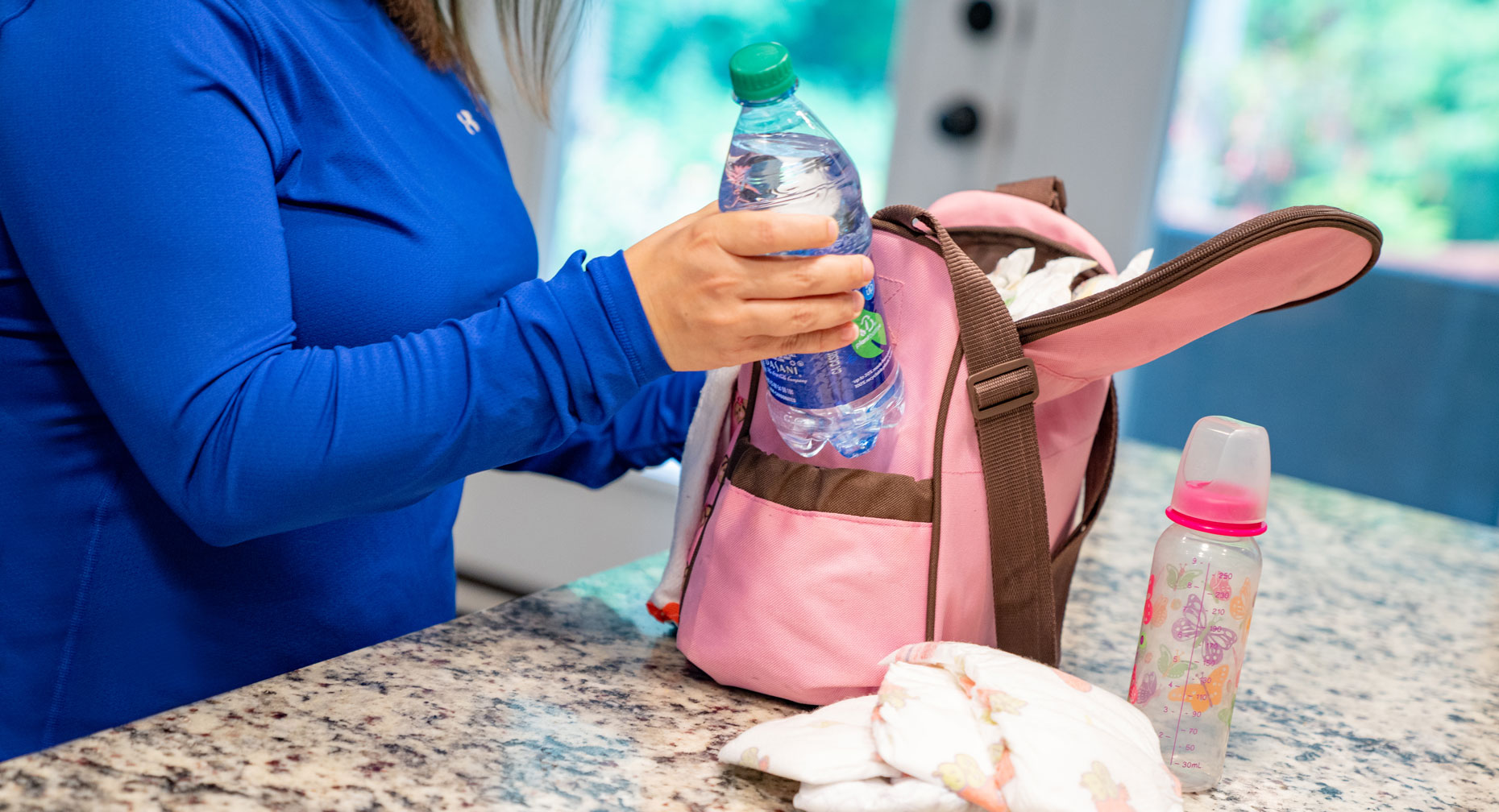 One of the best things you can do for yourself — and your baby — is to eat well postpartum.
For the first several weeks, focus on caring for your new baby and eating balanced, nutritious meals — not dieting. Having a steady intake of healthy calories can allow you to feel energized, not zombie-like, during the early postpartum stage.
Many moms find that in the first few weeks after delivery they lose weight without even trying, especially if they breastfeed.
A Realistic Weight Loss Time-Table
Losing weight too soon and too fast after childbirth can delay your recovery, especially if you're breastfeeding. Give yourself at least six to 12 months after delivery to get back to your pre-pregnancy weight. (By six weeks, most women lose half of the weight they gained during pregnancy. In most cases, they lose the rest of the weight over the next several months.)
If you're breastfeeding, you'll need about 500 more calories per day than before pregnancy. These calories should come from healthy sources such as fruits, vegetables, whole grains, low-fat dairy and lean protein.
Most new mothers find that if they simply eat to satisfy their increased hunger, they can easily consume enough calories to support breastfeeding. Let your hunger and thirst dictate how much you take in. If you feel hungry, then you need to eat, regardless of how large the amounts may seem. Some mothers notice a decrease in appetite when their milk supply decreases later.
Losing weight too quickly after delivery can reduce your milk production. Losing about a pound and a half a week should not affect your milk supply or your health. Don't cut calories until your baby is at least two months old and your milk supply has normalized.
Many moms find that in the first few weeks after delivery they lose weight without even trying, especially if they breastfeed.
A Simple, Easy-to-Follow Plan
Fueling yourself well with fruit, vegetables, whole grains, low-fat dairy and lean protein will give you the long-lasting, sustained energy that you need to be your best self. Make your goal to feel healthy, and let the good food you eat fuel your recovery.
Here are just a few ideas to help you achieve this:
Snack when the baby snacks. Your baby will be eating every few hours. To keep your strength up during this wonderful, yet physically and emotionally demanding time, so should you.
Stash water for yourself. If you're planning on nursing or bottle-feeding your baby in a certain cozy chair, keep a bottle of water there to make it easy to stay hydrated.
Make friends with your freezer. Even if you didn't stock your fridge with freezer meals before having your baby, you can still get similar benefits from stocking up on healthy freezer meals from the grocery store.
Stock your fridge with one-handed wonders. Apples, cheese, hardboiled eggs and veggies can be eaten with one hand while you hold/feed your baby.
Pick the preparation. When you're choosing what to eat, pick broiled or baked proteins rather than fried ones.
Limit caffeine and sweets. Both can cause an energy high followed by a sharp decline.
Eat for long-lasting energy. Eating complex carbohydrates (such as whole-wheat toast) alongside protein (such as chicken) will give you a combination of short-term and long-term energy.
Some specific conditions can benefit from specific foods. For example, if you're anemic, be sure to get enough iron in your diet. If you follow a dairy-free diet, make sure you're consuming calcium in your non-dairy foods. And if you're a vegan, consuming sufficient levels of vitamin B-12 should be a priority.
Ask your health care provider for more nutrition and postpartum care advice to help you get off to a good start in parenting.
Source: What to Expect; MedlinePlus; La Leche League