For Caregivers: Strengthening Bonds with Dementia Patients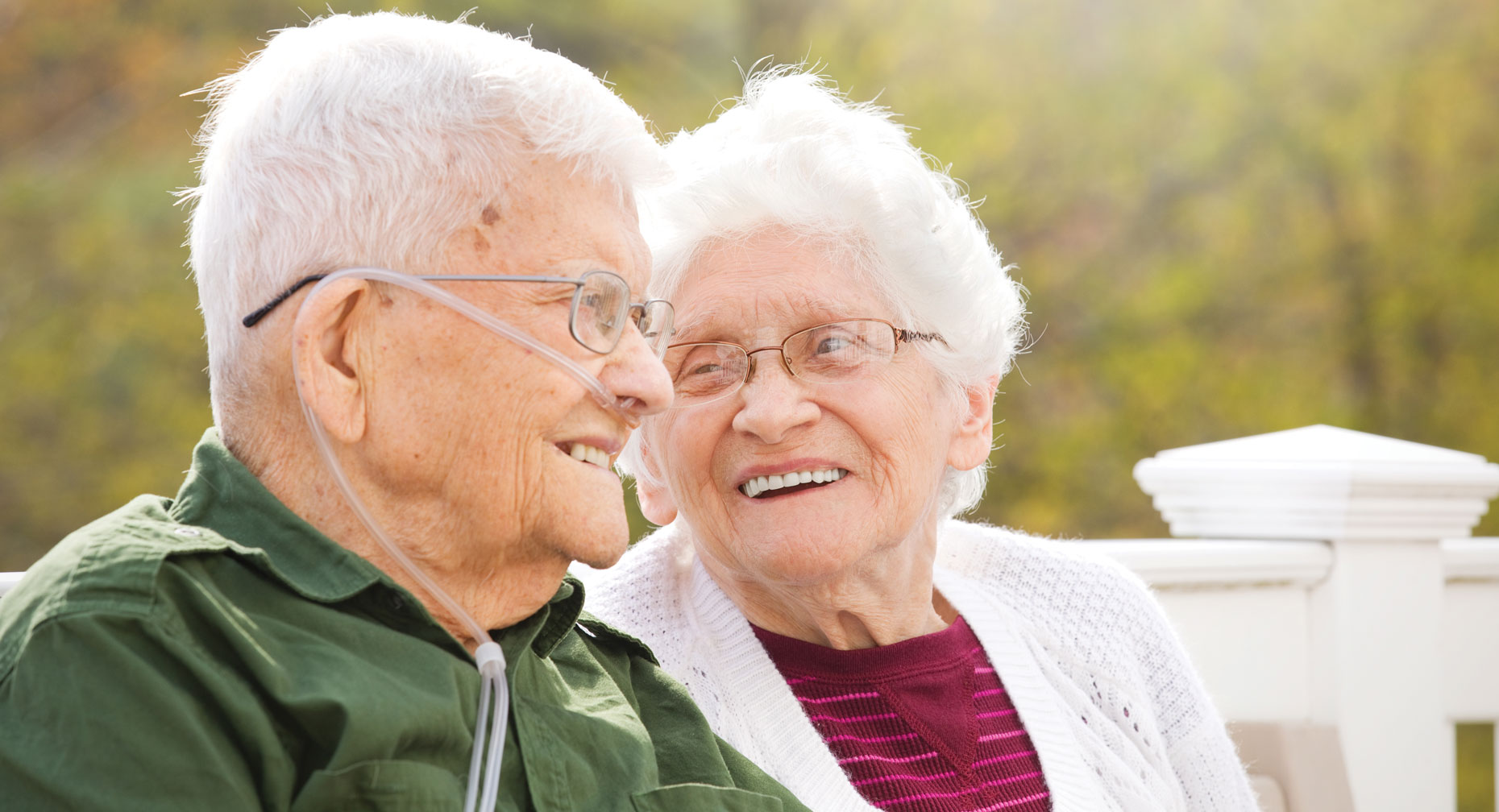 If you're caring for a loved one with dementia, it helps to have patience and a sense of humor.
Dementia is really the umbrella term for lots of different problems that people have with memory and thinking, says Larry Lawhorne, MD, geriatrician with Wright State Physicians — Geriatrics.
The abilities of someone with dementia may change from day to day. This can be frustrating for caregivers and patients. In time, your loved one will need more assistance to accomplish everyday tasks.
"When we think about dementia, we should think of it as an acquired cognitive disorder," says Dr. Lawhorne. "The Alzheimer's Association website
is very useful for families in terms of preparing for the next few months and the next few years. The book The 36-Hour Day, by Nancy Mace and Peter Rabins, is also very helpful. It shares strategies to manage different kinds of Alzheimer's behaviors."
Dr. Lawhorne talks about resources for someone newly diagnosed with Alzheimer's disease.
Click play to watch the video or read video transcript.
There are ways to make your time together enjoyable and productive.
If you have problems meeting the needs of the person you are caring for or if you notice sudden changes in behavior or emotions, ask for help.
Tips for Daily Dementia Care
A person with dementia needs regular exercise and good nutrition. Other activities that may need assistance include getting dressed, using the bathroom and remembering to take medicines.
One way to ensure these daily care duties are completed is to build them into a regular routine. This can reduce stress.
It's important that the person you are caring for feels loved and safe. How you communicate with someone with dementia can improve the quality of the relationship, says the Family Caregiver Alliance.
Keep things positive and simple.
Break down activities into easy steps.
If frustration occurs, distract your family member and redirect with another activity. It's OK to let the facts slide. Instead, focus on the feelings being expressed.
Remember to use your sense of humor. People with dementia retain their social skills — and laugher is good for all of us.
How to Keep Your Loved One Safe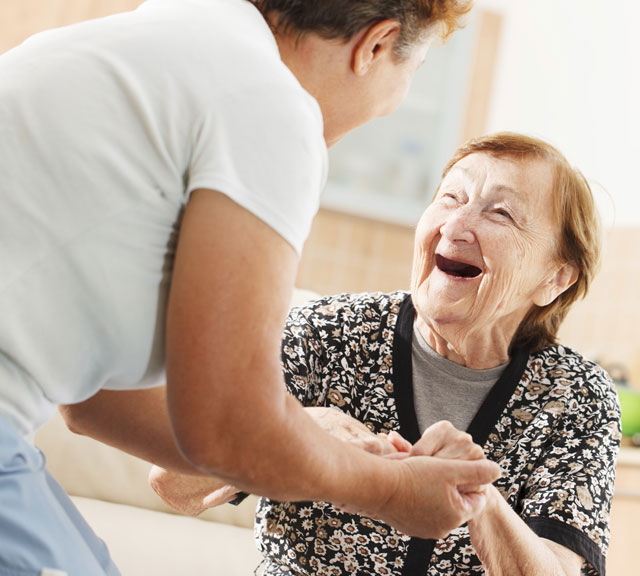 As dementia progresses, it becomes difficult to remember directions or how to perform certain tasks.
To keep your loved one safe, you may want to discourage driving. Make yourself and other family members available to run errands or get to doctors appointments.
Make changes at home to prevent falls and other incidents, including fraud, such as:
Removing clutter
Removing rugs that may be a trip hazard
Adding smoke alarms
Locking up harmful household cleaners and chemicals
Covering knobs on the oven and stove
Setting the hot water heater to 120 degrees or lower to prevent burns
Regularly checking food in the refrigerator for expired items
Hanging a "no solicitations" sign on the door
Getting on the telemarketing "no call" list
Wandering can also be a concern. Talk with neighbors. Let them know about your loved one's dementia. Give them your contact information so they can reach you if needed.
When to Seek Help
If you have problems meeting the needs of the person you are caring for or if you notice sudden changes in behavior or emotions, ask for help.
Dr. Lawhorne discusses how doctors help patients and families manage the daily progression of Alzheimer's disease.
7QF1q7bKNfY
Talk with your loved one's doctor. Doctors, nurses and social workers can connect you to services in your community.
Source: Larry Lawhorne, MD, Wright State Physicians; Family Care Alliance