Coping with Caregiver Stress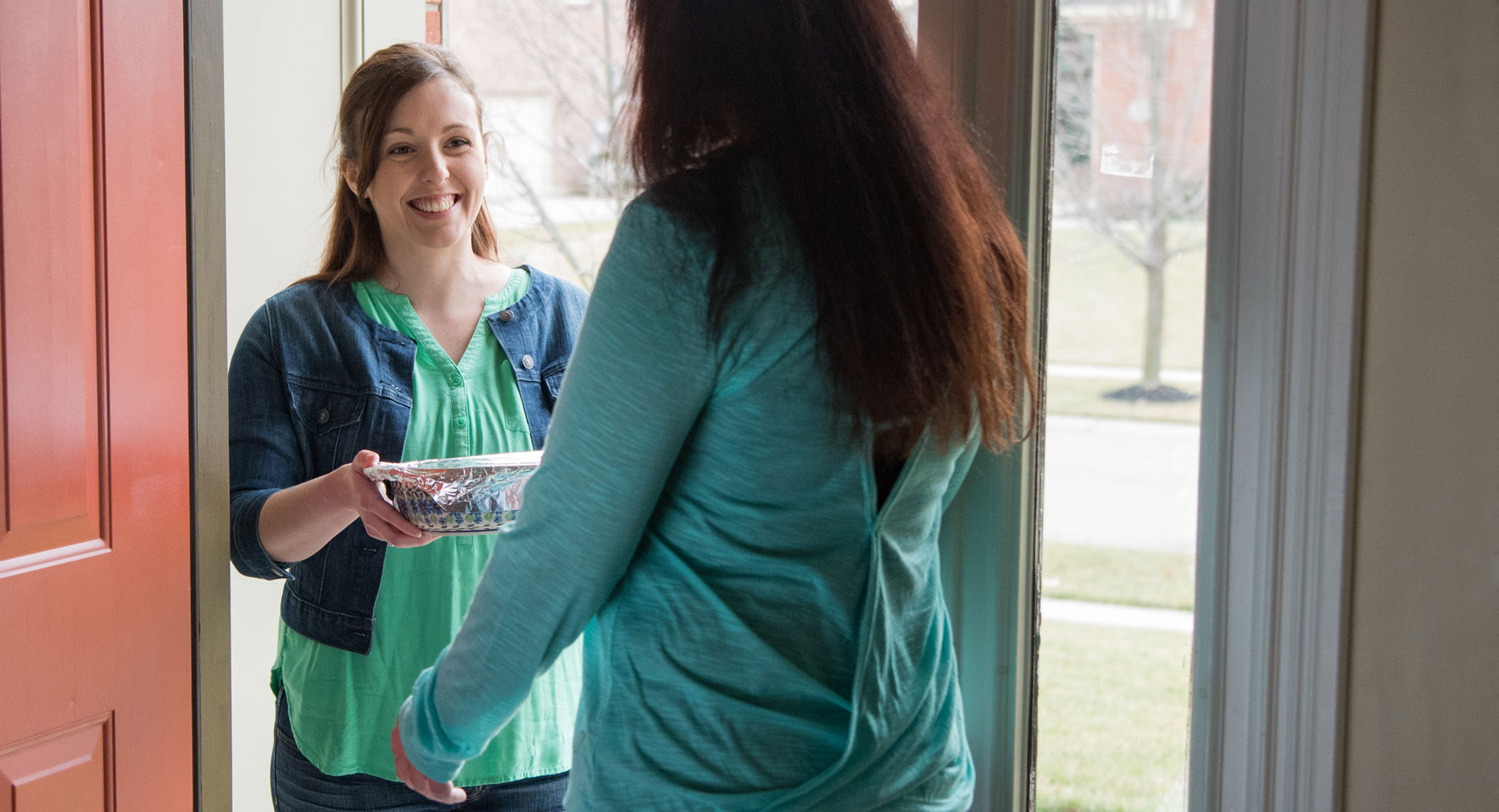 If you're juggling the care of young children with aging parents, you're not alone. In fact, according to Mental Health America, a full 44 percent of Americans between the ages of 45 and 55 — the "sandwich" generation — have both living parents and children under 21 years old.
A whopping 22 million Americans are caring for parents or elderly relatives. Not surprisingly, nearly two-thirds of primary caregivers are women. If you're part of this group, you may be feeling overwhelmed and likely overlooking your own needs.
Talking with others who share similar challenges can help ease the isolation caregivers sometimes feel.
Are You Burned Out?
Caregiver stress is normal and can take many forms — anger, frustration, exhaustion and more. Be aware of these symptoms:
Feeling overwhelmed, alone or deserted by others
Sleeping too much — or too little
Gaining or losing lots of weight
Feeling tired all the time
Losing interest in favorite activities
Becoming easily irritated or angered
Feeling worried or sad
Having frequent headaches or body aches
How to Cope
Taking care of yourself only makes sense. You'll help prevent unwanted medical problems and be better able to care for your loved one — leaving space to enjoy the rewards of caregiving. Ease your stress by following these tips:
Learn how to better help your loved one.
Knowing more about an illness or injury can boost your confidence and lower your stress level. Talk with your doctor or local Area Agency on Aging to find a class.
Seek out local caregiving resources.
An adult daycare or other respite service can give you a much-needed break from your daily duties.
Ask for help.
Superwoman exists only in fiction. Don't be afraid to reach out to friends and family. And have a list of tasks ready so they can choose what they'd like to do — sit with mom, pick up groceries or run an errand.
Join a support group.
Talking with others who share similar challenges can help ease the isolation caregivers sometimes feel. You can swap stories and pick up tips to make caregiving easier.
Take time for yourself.
Don't feel guilty. Relaxing with family and friends, having fun and enjoying favorite activities will help you maintain emotional balance and be a better caregiver.
Stay healthy.
It's easy to overlook your own health when caring for another. Exercise, eat a balanced diet and get plenty of rest. Don't drink excessively or use drugs to cope with stress. And see your doctor for regular checkups and immunizations.
Get organized.
Make a to-do list and follow a daily routine. Be realistic about your priorities and goals.
Talk to your work supervisor.
Let your boss know about your caregiving responsibilities so she'll know more about the challenges you may encounter. Research your company's policy on caregivers — you may be able to access benefits or other helpful services. And ask about the Family and Medical Leave Act, which may allow up to 12 weeks a year of unpaid leave for family caregivers.
Source: Womenshealth.gov; Mental Health America; AARP