Botox® Joins the Migraine Battle
They cause you to miss work. Ruin your best-laid plans. Imprison you on a perfect 75-degree day. When migraines strike, even the toughest among us crumble under the intense and pulsing pain. Today's migraine sufferers have a new option in the arsenal of defense against migraines – Botox®. That's right, Botox®. This well-known wrinkle fighter is also an FDA (U.S. Food and Drug Administration) approved preventive treatment strategy for chronic migraine in adults 18 and older. The American Academy of Neurology has even updated its guidelines to say the treatment is "generally safe and effective."
Chronic migraine, for purposes of Botox® treatment, is defined as headaches occurring at least 15 days per month and lasting four hours per day.
How Botox® Fights Migraines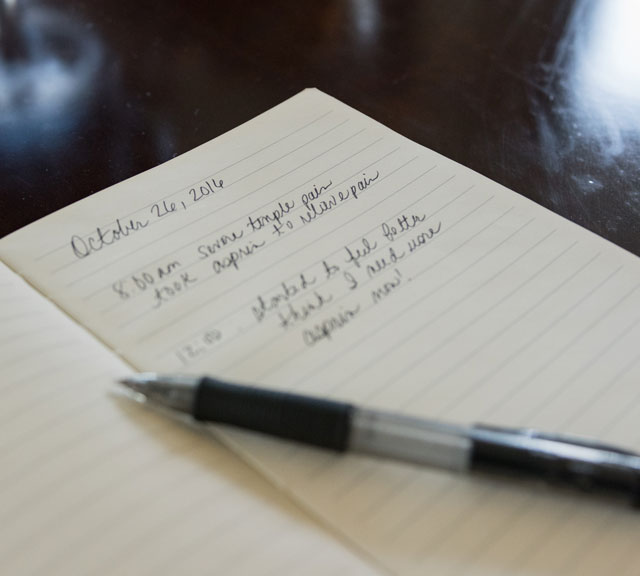 Botox® is an injectable protein produced by a bacterium that paralyzes muscles receiving the injection. According to the American Headache Society, Botox® treatment for migraines is believed to work by blocking pain-signaling transmission between the head and neck and the central brain where migraine is generated.
In clinical trials that led to FDA approval, patients experienced a decrease in both the number of headache days and in total headache hours as well as improved function overall.
Richard Kim, MD, an internal medicine physician and headache specialist, estimates that 70 to 80 percent of his patients have benefitted from Botox® treatment for their chronic migraines.
Patients say it's worth it
Some patients say their headache patterns have dropped from daily occurrences to only a couple a month, he reports. Others, who've not seen fewer headache days, still saw improvement since Botox® reduced the severity of their migraines. Dr. Kim says Botox® often helps the effectiveness of oral medications prescribed for migraines.
Dr. Kim explains how Botox® can help treat migraines.
Click play to watch the video or read video transcript.
"Patients say it's worth it because their headaches are more manageable and tolerable." Relief only improves since Botox® provides continued benefit the longer a patient is on it, he says.
Quick Facts
Botox® treatments can help reduce symptoms of migraine headaches.
The injection process takes about 10 to 15 minutes.
Injections are given about every three months around the head and neck.
Botox® has been shown to have a cumulative effect, with improved response at each three-month injection cycle across one year.
The most common adverse reactions reported by patients have been neck pain and headaches.
For patients responding well to Botox®, injections can be spaced farther apart.
It may take up to four weeks or additional injection cycles for some patients to notice improvement.
Dr. Kim explains that Botox® is the only FDA-approved medication for the treatment of chronic migraine.
Click play to watch the video or read video transcript.
What Are Botox® Side Effects?
As with any medication therapy, you should carefully weigh the side effects against treatment expectations. Dr. Kim says Botox® has fewer potential side effects than other oral medications used to treat migraines, and they're typically not as severe.
The American Headache Society lists these potential, temporary side effects as reported by patients treated with Botox®:
Neck pain (9 percent)
Headaches (5 percent)
Temporary drooping of eyelid (4 percent)
Muscle pain (3 percent)
Facial muscle paralysis, eyebrow elevation or muscle spasms (2 percent)
To reduce your risk of side effects or complications, you should make sure Botox® is prescribed by a health care professional who has been trained in administering Botox®.
Dr. Kim covers the pros and cons of using Botox® to treat migraines.
Click play to watch the video or read video transcript.
Getting the Help You Need
If you're currently being treated for migraines and you're not getting the relief you need, talk to your physician. It may be time to see a headache specialist. Dr. Kim says most patients can get better with treatment.
"If patients have tried medications and are not making progress, then it's reasonable for them to talk with their primary care physician about a referral," he suggests.
Most insurance providers now cover the expense of Botox® injections when they're used to treat chronic migraines and after other preventive medications have failed. Check with your insurance company, however, since the price can be pretty steep.
Source: Richard Kim, MD, Clinical Neuroscience Institute; American Headache Society; Botox® Can B; U.S. Food and Drug Administration; Healthline