Be Prepared: Essentials for Your Home First Aid Kit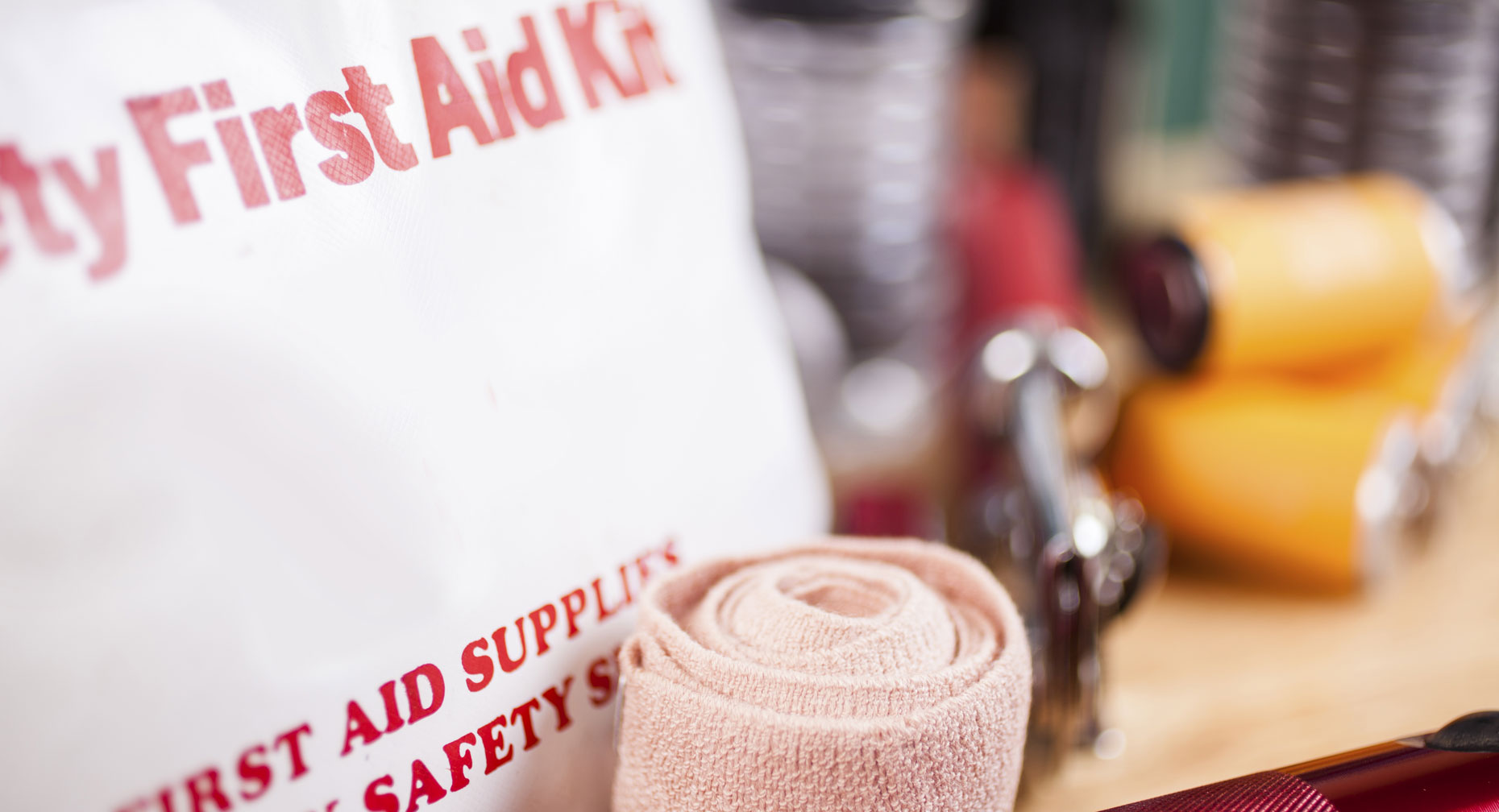 Find Your Perfect Match
Answer a few questions and we'll provide you with a list of primary care providers that best fit your needs.
Cuts, sprains, burns, bee stings and poison ivy are just a few of the hazards you're likely to encounter in and around your home. You can be prepared for these and other potential health issues with a first aid kit. Joshua Ordway, MD, explains.
Click play to watch the video or read video transcript.
Select a location to store your kit and place items into a box, bucket, tote bag or other container that can be easily organized and opened.
Use this list as a guideline to stock your home first aid kit:
Dressings And Bandages
Adhesive bandages of various sizes
Butterfly bandages or steri-strips to hold a wound closed while it heals
Sterile, non-stick gauze pads (4 x 3 inches)
Gauze roll
Sterile eye shield or pad
Roll of adhesive tape and waterproof tape
Elastic bandage for wrapping wrist, elbow, ankle and knee injuries (3 to 4 inches wide)
Triangular bandages for wrapping injuries and making arm slings
Sterile cotton balls and cotton-tipped swabs
First Aid Equipment And Supplies
Latex or non-latex gloves (to reduce risk of contact with blood or body fluid)
Instant cold pack
Safety pins to easily fasten splints and bandages
Turkey baster, blue bulb syringe or other suction device to flush out wounds
Rubbing alcohol
Aluminum finger splint
Syringe and medicine spoon for giving specific doses of medicine
Thermometer (oral)
Tweezers to remove ticks, insect stingers and small splinters
Scissors for cutting gauze
Breathing barrier or mask for giving CPR
Blanket
Chemical hot packs or hot water bottle
Hand sanitizer (liquid and/or wipes)
Save-A-Tooth travel case and salt solution for a tooth that is broken or knocked out
First aid manual
List of emergency numbers
Flashlight
Candle
Matches
Paper cups
Soap
Insect repellent
Insect sting swabs
Sunscreen
Tissues
Tongue blades
Medicine For Cuts And Injuries
Antiseptic solution or wipes, such as hydrogen peroxide, povidone-iodine (Betadine) or chlorhexidine (Betasept)
Antibiotic ointment (Neosporin, Bactroban, etc.) that contain ingredients such as bacitracin, polysporin or mupirocin
Sterile eyewash or saline, such as contact lens saline solution
Calamine lotion for stings or poison ivy
Hydrocortisone cream, ointment or lotion for itching
Other Medicines
Pain and fever medicines, such as aspirin, acetaminophen (Tylenol) or ibuprofen (Advil, Motrin, etc.). (Note: Do not give children and teenagers aspirin, because it has been related to a potentially serious disease called Reye's syndrome in children younger than 18 years of age.)
Antihistamine (Benadryl) to treat allergies and swelling
Decongestants to treat nasal congestion
Anti-nausea medicine to treat motion sickness and other types of nausea
Anti-diarrhea medicine
Antacid to treat upset stomach
Laxative to treat constipation
Sugar or glucose solution
The American Red Cross and many drug stores sell ready-made first aid kits. If someone in your family has serious allergies, add an allergy kit, as well.
Consider smaller kits for your car and your workplace.
When traveling by car, especially for long distances or in cold weather, it's a good idea to pack a large blanket, a gallon-size bottle of water and a flashlight with extra batteries.
When To Replace Your First Aid Kit
Stay on top of items in your kit that may expire. Dr. Ordway shares advice on how often you should replace your first aid kit.
Click play to watch the video or read video transcript.
Find Your Perfect Match
Answer a few questions and we'll provide you with a list of primary care providers that best fit your needs.
Source: American Academy of Family Physicians; MedLinePlus/National Institutes of Health; Dr. Joshua Ordway