Premier Women's Center Combines Professional, Personal Experience into Exceptional Care for Women
At Premier Women's Center, our collective personal and professional experience helps us provide the care you need.
With the recent combination of Upper Valley Women's Center and Women's First Wellness Center to form Premier Women's Center, our team has even more to offer.
In addition to the comprehensive care you'll receive from our five physicians and three certified nurse practitioners, you'll also feel confident in the care you receive from the rest of our clinical staff, and you'll feel supported by our administrative staff.
Check out these stats to learn a little more about our team:
Our clinical staff has more than 63 years combined experience working women's health.
Among all members of our staff, we have 34 children.
Three staff members have defeated breast cancer.
Clinical team member Ginny is the longest-employed practice member, with 18 years of service.
The newest member of the practice is clinical team member Meredith, who started eight months ago.
Above all, the members of our team at Premier Women's Center strive to put our patients first. We care for each woman as an individual, and we want to help meet your personal health care needs.
Our administrative team includes: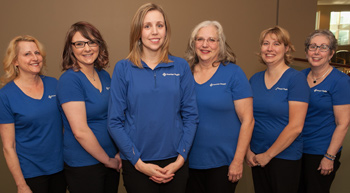 Angie
Beth
Carla
Megan
Nicole
Rachel
Valerie
And our clinical team includes: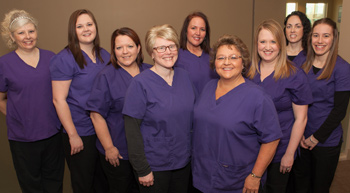 Angela
Becky
Cheryl
Emily
Ginny
Jackie
Kelli
Libby
Meredith
Sasha
For more information about the new combined practice or to schedule an appointment at any of our four convenient locations, visit Premier Women's Center or call (937) 335-1660(937) 335-1660.