Workflow Improvements for Breast Cancer Pathology Labs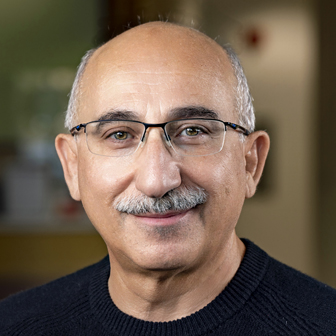 CompuNet Clinical Laboratories' pathology program has established a 2.5-day turnaround goal for returning breast biopsy specimen results to providers. The workflow will standardize the process for each hospital site to ensure the specimen is getting to the courier as quickly as possible. The breast biopsy workflow includes who delivers the specimen, when it is delivered, where it is delivered, how it is prioritized, and how it is documented.
"This workflow is like a circle," explained Atef Shrit, MD, pathologist and board of directors chairman, CompuNet Clinical Laboratories. "The process begins immediately after the radiologist or surgeon removes the lesion. It is our goal to get the specimen to our lab as quickly as possible, so we can deliver the diagnosis back to the patient's provider in a timely manner."
The process begins immediately after a breast biopsy specimen is collected, when it is transported to the hospital lab. From there, the specimen is taken by CompuNet courier to the histology core lab at Miami Valley Hospital, where mandated processing times are followed. Slides are then generated, which provide pathologists the opportunity to view and read the slides on-site at Atrium Medical Center, Miami Valley Hospital, and Upper Valley Medical Center. Ultimately, this workflow will give providers an initial or final finding within 2.5 days.
"Turnaround time is critical for the patient," said Dr. Shrit. "This process is incredibly stressful for the patient who has a breast carcinoma, and their family. The faster we can arrive at a diagnosis and provide treatment for the patient, the better off they are."
Times can vary if additional stains are requested. Pathologists can order an ER/PR test in EPIC, which is performed Monday through Friday. The more complex test, a HER2 test, is performed twice per week on Monday and Thursday and read the following day. For more information on this new workflow, please contact the patient's pathologist, Dr. Shrit, or Teresa Williams, chief operating officer, CompuNet Clinical Laboratories.
Back to the March 2021 issue of Premier Pulse