Women's Health Institute Delivers on Initiatives, Sets Sights on 2020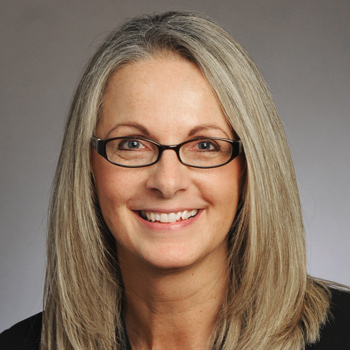 By Lori Scalise, system vice president, service integration, women's services, Premier Health
The Women's Health Institute (WHI) service line continues to make progress system-wide with growth initiatives, patient experience, research, clinical quality, safety, and program development. William Rettig, MD, Women's Health Institute chair, says of the effort, "The collaboration continues to be strong as we are beginning to move into the next phase of initiatives toward 2020, but I would like to recognize physicians and staff for their efforts over this last year and on future initiatives." Here is a sample of the many projects, recent distinctions and recognitions for the Women's Service Line:
Anthem Blue Distinction Centers + for Maternity Care – for all Premier Health maternity centers (AMC, GSH - closed in 2018, MVH, MVHS and UVMC) for the second time; the recognition period begins in January 2018. The BDC+ recognizes facilities for their expertise and cost efficiency in delivering maternity care.
All Premier Health maternity centers were among the hospitals recognized for promoting, protecting and supporting breastfeeding through the First Steps for Healthy Babies program administered by the Ohio Department of Health and Ohio Hospital Association. All Premier Health hospitals are on track to reach the highest achievement of five stars in 2017.
OB navigator Epic platform for all ambulatory practices and clinics - a system-wide provider committee worked together to standardize this new platform. The go-live plan began in September and the Epic support team will continue to launch offices through January 2018.
Physician recruitment for obstetrician-gynecologists continues to backfill many recent retirements. Several candidates are visiting between September and October.
The obstetrics quality/safety team of physicians and obstetrics nursing directors from across the system developed and implemented several policies and standardized processes. The focus continues to be on safety bundles, reducing preterm birth, and lowering the risk of maternal and infant mortality.
Obstetrics nursing directors will be working on a template in Epic IP to standardize triage documentation.
AMC's Natural Beginnings Birthing Center launched May 1 as the first natural birthing center in the Cincinnati market.
Physicians and staff worked for many months on providing clinical content, videos, articles and news releases for the new Women, Wisdom and Wellness consumer centric portal and participating in educational speaking engagements within our communities.
WHI member Diane Anderson, DO has been reporting out monthly to WHI on the progress made through the Innovate breast imaging team on standardizing across the system.
Miami Valley Hospital unveiled its renovated maternity center on Sunday, October 1. The renovations include a space dedicated for families with infants staying in the NICU. It will be named the Ronald McDonald Family Room in Emmett's Place. Read the news release.
Women's Health Institute will be evaluating and developing new initiatives to support the new strategic plan for the next three years. This will include a focus on developing women's programs and services to better serve our aging population.
Perinatal Partners Maternal Fetal Medicine physicians will be expanding the co-management prenatal/gestational diabetes program in the AMC Mason market later this fall.
Preeclampsia (PE) screening and preventive treatment with low dose aspirin (ASA) have been shown to be effective in reducing the incidence of early and severe PE and is now recommended by USPSTF and ACOG in high-risk women. See below the article written by Jiri Sonek, M.D., medical director, maternal fetal medicine specialist, Maternal Fetal Medicine, Miami Valley Hospital.
Preeclampsia: Screening and Prevention Helps Mothers and Babies
From: Maternal Fetal Medicine Center, Miami Valley Hospital, Dayton, Ohio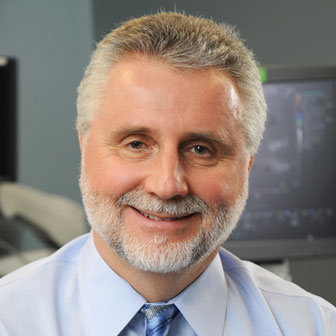 By Jiri Sonek, M.D., medical director, maternal fetal medicine specialist, Maternal Fetal Medicine, Miami Valley Hospital
Preeclampsia (PE) is a common disorder that affects approximately 2 to 8 percent of pregnancies world-wide. It is a major cause of maternal, fetal, and neonatal morbidity and mortality with potentially long-term consequences for both the offspring and the mother.1-3 Though PE develops in the latter half of the second trimester or in the third trimester, it is clear that events that contribute to the development of PE occur much earlier in pregnancy. Management of PE, once it develops, is well described; however, the only definitive cure is delivery. 2,3
A number of maternal characteristics are known to be associated with an increased risk for PE. The U.S. Preventative Services Task Force (USPSTF) and American Congress of Obstetrics and Gynecology (ACOG) have recommended various combinations of these markers as a primary screening tool based on general risk categories.4,5 Preventive treatment with low dose aspirin (ASA) has been shown to be effective in reducing the incidence of early and severe PE and is now recommended by USPSTF and ACOG in high-risk women. There is now evidence that a higher dose of ASA (150 mg) is significantly more effective in preventing PE than the dose of 82 mg that was initially used for this purpose (approximately 30 percent of pregnant women are resistant to lower doses).6 For this treatment to be effective, it must be started prior to 16 weeks gestation; therefore, development of screening tests that perform well prior to this point is imperative.7-9
Over the past few years, studies demonstrated that this may be possible. A protocol developed by the Fetal Medicine Foundation (FMF) appears to produce the best screening performance. This protocol is based on a combination of first trimester markers that include maternal characteristics (demographic, anthropometric, and medical history) in combination with biomarkers (mean arterial pressure, uterine artery pulsatility index, and placental growth factor).10-13 In a recently completed study, we tested the performance of a modified FMF protocol in screening for preeclampsia at the Maternal Fetal medicine, Ultrasound, and Genetics Center (MFMUG) at Miami Valley Hospital in Dayton. We found that at a 5 percent screen positive rate (FP), we identified 85 percent of women who developed preeclampsia prior to 34 weeks gestation. We also identified 68 percent of women who developed preeclampsia prior to 37 weeks gestation and 43 percent of term preeclampsia at a 10 percent FP. The high detection rate of preeclampsia prior to 34 weeks gestation is especially encouraging as this group has the highest maternal, fetal, and neonatal morbidity and mortality. Additionally, births prior to 34 weeks have the highest impact on health care costs: a recent study estimated that the combined cost per birth prior to 28 weeks gestation is $311,701 and for births at 28 to 33 weeks, it is $83,866.14
Results of a prospective multicenter double blind study (the ASPRE trial) were recently published in the New England Journal of Medicine. The purpose of the study was to use the FMF algorithm to screen for PE and evaluate whether ASA prophylaxis (150 mg of ASA at bedtime) in high-risk patients was effective. The study showed that in the ASA group, the incidence of PE prior to 34 weeks gestation was reduced by 82 percent and PE prior to 37 weeks gestation was reduced by 62 percent.15
It is becoming increasingly apparent that the risk of PE can be reduced by low-dose ASA administration if started early in pregnancy. It is also apparent that screening for PE in the first trimester yields high detection rates for low screen positive rates. It is for this reason that we at MFMUG have made the decision to begin this screening this year. Information regarding the screening is available at our office and can be ordered by calling (937) 208- 2516.
References:
Duley L. The global impact of pre-eclampsia and eclampsia. Semin Perinatol. 2009;33:130–137.
Sibai B, Dekker G, Kupferminc M. Pre-eclampsia. Lancet 2005; 365: 785–799.
Pridjian G, Puschett JB. Preeclampsia. Part 1: clinical and pathophysiologic considerations. Obstet Gynecol Surv. 2002 Sep;57(9):598-618
Low-Dose Aspirin Use for the Prevention of Morbidity and Mortality from Preeclampsia: Preventive Medication. U.S. Preventive Services Task Force. September 2016. https://www.uspreventiveservicestaskforce.org/Page/Document/UpdateSummaryFinal/low-dose-aspirin-use-for-the-prevention-of-morbidity-and-mortality-from-preeclampsia-preventive-medication
Hypertension in Pregnancy: Executive Summary. American College of Obstetricians and Gynecologists Obstet Gynecol 2013; 122:1122-31 doi: 10.1097/01.AOG.0000437382.03963.88
Caron N, Rivard GE, Michon N, et al. Low-dose ASA response using the PFA-100 in women with high-risk pregnancy. J Obstet Gynaecol Can. 2009; 31: 1022-1027
Bujold E, Roberge S, Lacasse Y, et al. Prevention of preeclampsia and intrauterine growth restriction with aspirin started in early pregnancy: a meta-analysis. Obstet Gynecol 2010;116:402-14.
Roberge S, Villa P, Nicolaides KH, et al. Early administration of low dose aspirin for the prevention of preterm and term pre-eclampsia: a systematic review and meta-analysis. Fetal Diagn Ther 2012;31:141-6.
Roberge S, Giguère Y, Villa P et al. Early administration of low-dose aspirin for the prevention of severe and mild preeclampsia: a systematic review and meta-analysis. Am J Perinatol. 2012 Aug;29(7):551-6. doi: 10.1055/s-0032-1310527. Epub 2012 Apr 11.
O'Gorman N, Wright D, Syngelaki A, et al. Competing risks model in screening for preeclampsia by maternal factors and biomarkers at 11-13 weeks gestation. Am J Obstet Gynecol 2016;214:103.e1-12.
Wright D, Syngelaki A, Akolekar R, et al. Competing risks model in screening for preeclampsia by maternal characteristics and medical history. Am J Obstet Gynecol 2015;213:62.e1-10.
O'Gorman N, Wright D, Poon LC, et al. Accuracy of competing risks model in screening for pre-eclampsia by maternal factors and biomarkers at 11–13 weeks' gestation. Ultrasound Obstet Gynecol 2017 doi: 10.1002/uog.17399, 9 January 2017
Park FJ, Leung CH, Poon LC, et al. Clinical evaluation of a first trimester algorithm predicting the risk of hypertensive disease of pregnancy. Aust NZ J Obstet Gynaecol 2013; 53: 532–539.
Werner EF, Hauspurg AK, Rouse DJ. A Cost-Benefit Analysis of Low-Dose Aspirin Prophylaxis for the Prevention of Preeclampsia in the United States. Obstet Gynecol. 2015 Dec;126(6):1242-50.
Rolnik DL, Wright D, Poon LC, et al. Aspirin versus placebo in pregnancies at high risk for preterm preeclampsia (ASPRE). NEJM.org. DOI:1056/NEJMoa1704559 Published online June 28, 2017
Back to the October 2017 issue of Premier Pulse