Telehealth Capabilities Expand During Pandemic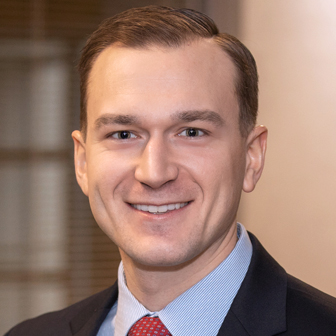 By Alex Pohlman, director of telehealth, Premier Health
As we've all seen firsthand, the COVID-19 crisis and the need for social distancing have significantly increased demand for telehealth. An immediate urgency arose to expand our use of technology to help people who need routine care and to keep vulnerable individuals with mild symptoms in their home while maintaining access to the care they need. Furthermore, limiting exposure to patients and staff members continues to be critical in our response to flattening the curve and slowing viral spread.
Investments in our digital front door are of strategic importance to us as we serve our community. We have been developing these digital touchpoints with our consumers, and therefore the rapid shift to telehealth as brought on by COVID-19 was something we were well positioned to tackle. On the regulatory front, new guidance on telehealth — regarding Medicare coverage, HIPAA exemptions, cost-sharing, state licensing waivers, and more – led to an exponential adoption of telehealth capabilities for care teams across our Premier Health facilities. Pre COVID-19, we averaged a few hundred visits a week and are now averaging more than one thousand visits a day – over a 2,000 percent growth in demand.
Premier Health's telehealth program was the first in Dayton to offer many of our hospital-based services, including stroke care, neurology care, neuro psychology, neonatology care, and psychiatry.
Synchronous and asynchronous health care visits with our providers, both in the primary care and specialty care space, are part of our offering. Premier Health has offered telemedicine services for several years in the form of asynchronous E-Visits, as well as synchronous, real-time virtual visits for patients in primary care.
COVID-19 has expanded our reach to now include video visits across the more than 600 Premier Physician Network providers, which includes both primary care and specialty care access. We now also offer video visits with our Premier Health Urgent Cares as well as Behavioral Health Telehealth.
Provider-to-provider consultations improve access to specialists to support timely diagnosis and treatment for the patients of our primary care practices.
Nationally, the number of COVID-19 cases and ED visits for COVID-like illness have shown signs of tapering, and the state of Ohio is making moves to reopen to various degrees. Still, the majority of the country remains at home and continues to adjust, embracing social distancing, remote work, and virtual care. Together, we will continue finding new ways to provide the right care, at the right place, and at the right time for our patients.
Back to the May 2020 issue of Premier Pulse