Sports Medicine Connections Program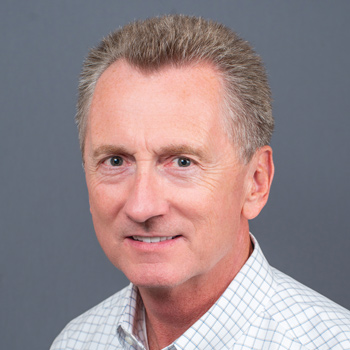 By Gary Blake, vice president, service line integration, orthopedics and sports medicine

Earlier this year, Premier Health's orthopedic service line initiated the Sports Medicine Connections Program. This program has four distinct services that are important in meeting the community's needs. The services include school partnerships, YMCA/recreation center partnerships, Healthy Heroes, and sports performance partnerships. Together, these services are designed to extend the mission of Premier Health and capitalize on our outstanding professionals who deliver care.
School Partnerships
Premier Health has 37 partnerships with school systems in the three markets we serve. Our school partnership services include providing schools with a licensed athletic trainer to oversee student athletes and work closely with school leadership to assess, prevent, and manage sports-related injuries. All of the athletic trainers report to one of the four medical directors and meet regularly to discuss and introduce best practices.
The school partnership program also supports the region's only two Division I universities, University of Dayton and Wright State University.
YMCA/Recreation Center Partnerships
Similar to school partnerships, Premier Health invests in six regional YMCA/recreation centers and provides various services. Athletic trainers rotate through the YMCA/recreation centers to develop dialogue and trust with members. They also assess, present, and manage fitness-related issues and, when necessary, refer the member to our nearest sports medicine program. These athletic trainers have become important members of the team, and members appreciate their presence and professionalism.
Healthy Heroes
The Sports Medicine Connections Program launched the Healthy Heroes service in January with several community fire, EMS, and police stations. The goal of this program is to work closely with tactical athletes and – similar to our partnerships with schools and YMCAs/recreation centers – assess, prevent, and manage fitness-related injuries. They also provide education related to nutrition, safety, and other related topics. To date, the Healthy Heroes program has contracted with 11 entities in the region with very positive feedback.
The Healthy Heroes program was graciously funded by Premier Health's four hospital foundations.
Sports Performance Partnerships
Sports performance is a service that continues to grow in demand. These services are designed to meet specific needs that an athlete or person with an active lifestyle might have, with a goal of helping the individual improve their performance. Specially credentialed athletic trainers assess the individual, discuss their goals, and develop a plan specific to the individual's needs.
Additionally, Premier Health has partnered with Orion Sports Medicine and Enhance U to expand Sports and Human Performance Program services across all of our markets.

Back to the May 2019 issue of Premier Pulse