Service Line Update: New Services to Combat Alzheimer's Disease
By Jason Merritt, vice president, Premier Physician Network specialty services and neuroscience service line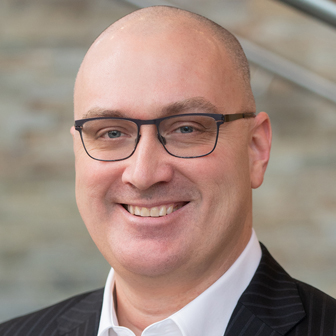 Nearly 50 million people worldwide live with Alzheimer's disease or other forms of dementia, according to the Alzheimer's Association. Premier Health has been a leader in the Miami Valley in the diagnosis and treatment of all forms of neuroscience disorders and is adding new services to combat the staggering statistics of Alzheimer's disease. Christopher Janson, MD, has joined the Premier Health/Wright State University (WSU) Neuroscience Institute and will lead the Cognitive Clinic housed at the Clinical Neuroscience Institute (CNSI) office location at Miami Valley Hospital South in Centerville.
The addition of the new Cognitive Clinic will provide the latest treatments for cognitive disorders by combining cutting-edge research and proven care. Patients will have access to many types of resources, including board-certified, fellowship-trained experts in the field. This clinic focuses on early intervention, testing, treatment, support resources, and research.
"I'm very excited to be able to provide the latest diagnostic and therapeutic opportunities to patients here in the Miami Valley," Dr. Janson said.
The program is also designed to connect families to community resources, education opportunities, and support services in collaboration with the Dayton/Montgomery Alzheimer's Association.
Dr. Janson also brings a world-class research portfolio to Premier Health and WSU. He is leading a National Institute of Health-funded research study that is focused on the neurovascular causes and potential treatment for Alzheimer's disease.
"This important clinic will complement the numerous existing neurology subspecialties already providing top-notch care to the population of Southwest Ohio," said Bryan Ludwig, MD, chair of Premier Health/Wright State University Neuroscience Institute and the Premier Health CNSI.
If you have a patient who would benefit from the Cognitive Clinic, referrals can be made in EPIC to the CNSI, or contact by phone at (937) 438-7500(937) 438-7500.
Back to the September 2020 issue of Premier Pulse