Provider Profile: Dr. Richard Kim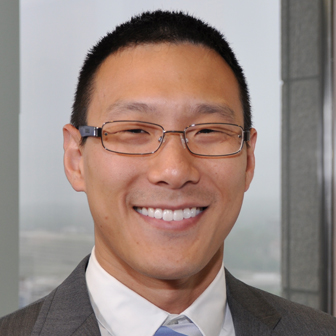 Richard Kim, MD
What is your clinical specialty?
Headache medicine. I completed a residency in internal medicine and then a fellowship in headache medicine.
Where did you go to school?
I attended undergrad at University of Cincinnati, and then medical school at St. George's University.
What brought you to Premier Health?
I was already familiar with the Premier Health system since I completed my Internal Medicine residency here at Wright State University Boonshoft School of Medicine, so I knew the quality of care that Premier Health provides to the community. I also wanted the opportunity to work with my mentor in headache medicine, Glen Solomon, MD, who is a headache specialist and the chair of Internal Medicine and Neurology.
Why did you choose medicine as a career?
My interest in medicine started from watching a heart surgeon operate on TV when I was like 9 years old. I remember being amazed that an organ could be exposed and operated on to save a life. Since then, my interest in science and medicine grew. I chose headache medicine because there are so many people suffering from debilitating headaches who can't enjoy life to the fullest, but we can actually do something to help them. It is very rewarding when we are able to get people feeling better. But, with a dearth of headache specialists in the country, these patients are under-recognized and poorly treated. I wanted to provide care for this large group of underserved patients.
Who are the people who influenced and/or mentored you?
I have two key mentors who have helped me in my career toward becoming a headache specialist. I was exposed to headache medicine by Dr. Solomon late in my internal medicine residency. He made headache medicine seem really interesting (which it is) and showed me how rewarding it can be to care for headache patients. Dr. Solomon is the reason I pursued a career in headache medicine. My other mentor is Dr. Tom Ward, my headache medicine fellowship director at Dartmouth-Hitchcock Medical Center, who continued to nurture my interest in headache. He helped me grow as a clinician and become a headache specialist with insightful and funny words of wisdom along the way.
What is one thing most people don't know about you?
I can play the piano. I am also a business owner.
Where is your hometown?
Defiance, Ohio
What, if any, sports team(s) do you cheer for?
Cincinnati Bengals (I know…)
What is the last book you read?
The Peculiar Memories of Thomas Penman
What is your favorite song in your playlist?
My favorite song changes frequently with my mood. Right now, I would say it is "Delicate Few" by O.A.R.
What is your favorite food?
Chicken parmesan
What is your favorite hobby?
Working out, traveling, trying new foods/restaurants, eating in general, golfing, and lying around doing nothing.
What is your favorite animal, and why?
Chipmunks. They're cute.
Where is your favorite vacation spot, and why?
Redondo Beach, Calif. My parents live there, right next to the beach. So, we can visit my parents, enjoy family time, and the beach and weather. Also, there is no shortage of amazing and diverse restaurants/food there!
Describe something (a thing, person, place, experience, etc.) for which you are especially thankful:
I am thankful for my wife and family, for it is with their support that I have been able to pursue and complete my medical training.
Pick a side
iPhone or Android
Android
Early bird or night owl
Night owl
Beach bum or mountain hiker?
Beach bum
Dress shoes or tennis shoes?
Tennis shoes
Paperback or e-reader?
Paperback
Coffee or tea?
Neither. Although, I do like the smell of coffee, I rarely drink it.
Cooking or baking?
Cooking
Sweet or salty?
Salty
Back to the August 2020 issue of Premier Pulse