Provider Profile: Dr. Aloiya Earl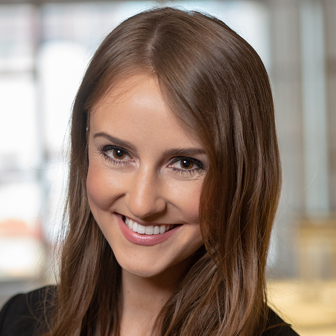 Aloiya Earl, MD
What is your clinical specialty? Primary care sports medicine with Premier Orthopedics
Where did you go to school? I went to University of South Carolina for undergrad, University of Toledo for medical school, The Ohio State University for residency, and University of Alabama for fellowship.
What brought you to Premier Health? I was excited to come back to my home state of Ohio and join a group where I could practice 100 percent sports medicine. Premier Health has also given me the opportunity and flexibility to incorporate nutrition, sports psychology, sports performance, and exercise prescription into my practice.
Why did you choose medicine as a career? I grew up as a distance runner and volleyball player, but I had several overuse injuries throughout high school and into college which kept me visiting the sports medicine office. I started shadowing my own sports medicine physician when I was 14 and knew this was my dream career. I started watching YouTube videos of gruesome sports injuries to desensitize myself when I was a freshman in high school.
Who are the people who influenced and/or mentored you? Dr. Luke Ragan – my own sports medicine physician and subsequent mentor; Dr. Fred Miser at Ohio State, who showed me the compassionate humanity of medicine and the importance of a primary care foundation; and Dr. Jimmy Robinson, my fellowship director at Alabama who I suspect invented the musculoskeletal system because that's how well he knows and teaches it.
What is one thing most people don't know about you? My childhood (and still) career aspiration was (is) to be a Zamboni driver for an ice rink.
Where is your hometown? Lambertville, Michigan (near Toledo, Ohio)
What, if any, sports team(s) do you cheer for? Alabama Crimson Tide, South Carolina Gamecocks, Ohio State Buckeyes, Kentucky Wildcats
What is the last book you read? Lessons by Gisele Bundchen
What is your favorite song in your playlist? "Tennessee Whiskey" by Chris Stapleton
What is your favorite food? Three-way tie between tacos, pizza, and ice cream
What is your favorite hobby? Volleyball, watersports/lake days, traveling
What is your favorite animal, and why? Penguins because they lie on their stomach to slide across ice and they search for the smoothest perfect pebble to give to their love interest
Where is your favorite vacation spot, and why? Hawaii! It has vibrant green mountains and teal blue water. It feels like a different planet.
Describe something (a thing, person, place, experience, etc.) for which you are especially thankful: My support system
Pick a side
iPhone or Android
iPhone
Early bird or night owl
Night owl
Beach bum or mountain hiker?
Beach bum
Dress shoes or tennis shoes?
Dress shoes
Paperback or e-reader?
Paperback because I love the smell of book pages
Coffee or tea?
Coffee
Cooking or baking?
Baking
Sweet or salty?
Sweet
Back to the July 2020 issue of Premier Pulse