Premier Health Aims to be Industry Leader in Treatment of Heartburn and Reflux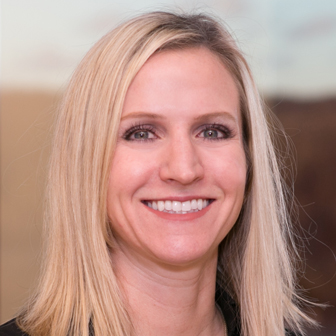 By William "BJ" Krech, III, system director, orthopedic and surgery service line strategy and business development, and Michelle DeGroat, MD, physician executive, surgery service line
According to a 2020 study conducted by Cedars-Sinai Center for Outcomes Research and Education (CS-CORE) in Los Angeles, in collaboration with the Division of Gastroenterology and Hepatology at Michigan Medicine in Ann Arbor, Michigan, more than 44 percent of Americans suffer from heartburn and reflux symptoms (Delshad, Almario, Chey, & Spiegel, 2020). In the study, 71,812 participants were surveyed, and 32,878 (44.1 percent) reported having gastroesophageal reflux disease symptoms (also known as GERD) at some point in the past. Additionally, 23,039 (30.9 percent, or approximately one-third) reported having GERD symptoms in the past week.
Our community in the greater Dayton area is no less affected. Given the significant effect of GERD on quality of life and the need to address ongoing demand for treatment, we have launched the Premier Heartburn & Reflux Institute. In collaboration with radiology and gastroenterology, as well as primary and other specialty care, we are building a program that includes physicians from across the system.
With a centralized phone number, patients can easily access the program to begin treatment with a comprehensive evaluation by our expert care team. Program Coordinator Kelli Schumacher, APRN, will help patients navigate the process while working to identify the best reflux treatment solutions. After specific types of diagnostic testing, symptom management and treatment plans will be created with the patient.
The program is still in its infancy; however, we will be marketing these services to the community in coming months as we establish ourselves as an industry leader in reflux treatments and care for GERD.
For any questions on the program or its development, please contact us at the email addresses listed below. We welcome input and engagement from our surgeons and physicians.
William (BJ) Krech, III, MHA
wjkrech@premierhealth.com
Michelle DeGroat, MD, FACS
mrdegroat@premierhealth.com
Back to the May 2022 issue of Premier Pulse
Source: Delshad, S. D., Almario, C. V., Chey, W. D., & Spiegel, B. (2020). Prevalence of Gastroesophageal Reflux Disease and Proton Pump Inhibitor-Refractory Symptoms. Gastroenterology, 158(5), 1250–1261.e2. https://doi.org/10.1053/j.gastro.2019.12.014