Physician Profile: Dr. Bryan Ludwig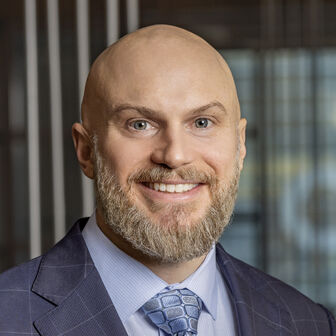 Bryan Ludwig, MD
What is your clinical specialty?
Neurointerventional Surgery (NIS) / Stroke / Neurology
Where did you go to school?
The Ohio State University for undergraduate
University of Cincinnati College of Medicine
Vanderbilt Medical Center for residency/chief
University of Iowa Hospitals and Clinics for NIS/stroke fellowship
What brought you to Premier Health?
I was brought to Premier Health because it was great job opportunity and gave me a chance to create a neurointerventional program and Neuroscience Institute. Also, by complete serendipity, my wife and I grew up in the area and still had family here. It was a family friend, as well as Diane Pleiman and Mary Boosalis, who helped recruit me back to Dayton.
Why did you choose medicine as a career?
I had a series of encounters with the medical field growing up and, as a patient, was always amazed with the profession. As I entered into college, I had multiple family members and friends who had difficult situations revolving around brain aneurysms and strokes which guided me to focus on the neurosciences.
Who are the people who influenced and/or mentored you?
First and foremost, my wife, Elisabeth, who has supported me and my career choices throughout the entire journey. My parents and older sister certainly influenced me to pursue medicine as a career. I try to learn something from everyone I encounter and as the Clinical Neuroscience Institute has grown, I have had many opportunities to learn from numerous talented and hard-working individuals here at Premier Health.
As for influencing and mentoring my medical career, I have to mention a few key people. Prof. John Wenzel at Ohio State who I worked with for two years doing genetic research and helped me complete my honors dissertation – his advice and friendship were life-changing. Drs. Brett Kissela and Joe Broderick at University of Cincinnati College of Medicine Neurology Department for recognizing my potential and encouraging me to go into stroke care. John B. Terry, MD, for helping me survive a grueling three-year fellowship and being a terrific partner for the past 10 years. Esteban Cheng-Ching, MD, for his knowledge and calm during a busy six years in NIS. Last, but certainly not least, Diane Pleiman for her administrative/operational expertise and the countless business concepts she has taught me as we were building the Clinical Neuroscience Institute.
What is one thing most people don't know about you?
I used to be pretty good at dunking a basketball. I still enjoy unique sports and the outdoors.
Where is your hometown?
Beavercreek, Ohio
What, if any, sports team(s) do you cheer for?
If you have been in my office, you wouldn't have to ask. Go Buckeyes!
What is the last book you read?
I tend to read what my son is reading for high school, but the last book I was reading by my choice was "The Second World War – A Complete History" by Martin Gilbert
What is your favorite song in your playlist?
Very tough question… I tend to change my playlist frequently and love newer music. If nailed down, probably "Reptilia" by the Strokes or more recently "My Own Soul's Warning" by the Killers.
What is your favorite food?
Soft pretzel knots
What is your favorite hobby?
Hiking outdoors
What is your favorite animal, and why?
Dog – no explanation needed.
Where is your favorite vacation spot, and why?
Our family loves traveling. My partner, Dr. Cheng-Ching will want me to say Costa Rica (which is amazing), but I love hiking and colder weather – so for me, it is Iceland.
Describe something (a thing, person, place, experience, etc.) for which you are especially thankful:
My wife, she is my best friend and has been for 26 years. My kids, who are truly amazing and certainly more talented and mature than I was at their ages. I am thankful for the opportunity to practice the type of endovascular surgery we offer to our patients.
Pick a side
iPhone or Android
Blackberry (kidding…I was a late adopter as many know). iPhone is my answer
Early bird or night owl
Early Bird – or night owl if I am on call for emergencies…
Beach bum or mountain hiker?
Love a good beach, but mountain hiking is my favorite.
Dress shoes or tennis shoes?
Dress shoes are for work. Tennis shoes all the way.
Paperback or e-reader?
Old school, paperback.
Coffee or tea?
Either, thank you.
Cooking or baking?
Cooking. Not into sugar as much.
Sweet or salty?
Salty – as in on top of a good pretzel knot.
Back to the January 2021 issue of Premier Pulse