Physician Profile: An Aspiring Concert Pianist Choses Medicine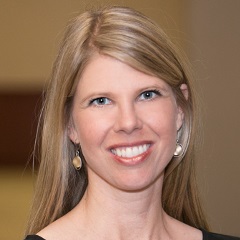 Mary Feldman, DO, sees patients in the Clinical Neuroscience Institute at Miami Valley Hospital South
What is your specialty?
I am a neurologist with special fellowship training in the field of movement disorders, which deals with any abnormality of movement (problems with walking, problems with muscle tightness, tremors, Parkinson's disease, etc).
What brought you to Premier Health?
I was presented with the opportunity to help build and develop a Movement Disorders Center in the Dayton area to offer services for which patients previously had to travel to Cincinnati or Columbus. Additionally, we have family in the Dayton area. On top of all of that, I joined a fabulous group of neurologists! What could be better than that?!
Why did you choose medicine as a career?
I wanted to make an impact and a difference in people's lives in a very integral and important way. I have always loved science, particularly neuroscience, which I also majored in as an undergraduate!
Who are the people who influenced and/or mentored you?
My parents; my dear friend and mentor, neurosurgeon Dr. William Black, who unfortunately died of complications due to Parkinson's disease; Dr. Tim Cannon; and Dr. Anwar Ahmed and Dr. Patrick Sweeney from the Cleveland Clinic who continue to be friends and inspirations to me.
How do you describe your bedside manner?
Warm, caring, and I've been told that I'm an excellent listener and that I explain things very well to my patients.
What is one thing most people don't know about you?
That I almost became a concert pianist instead of a doctor. Medicine won.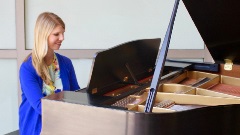 How do you want to be remembered?
I consider my life a success if I am remembered as being an upstanding physician, a great mother, and a good person.
What is the last book you read?
Outlander by Diana Gabaldon
What is your favorite song in your playlist?
"Ballade no. 1 in g minor opus 23," by Frédéric Chopin
iPhone or Android?
Android
Early bird or night owl?
Early bird
Beach bum or mountain hiker?
Mountain hiker
Back to the October 2017 issue of Premier Pulse