Peer Review Enhances Patient Care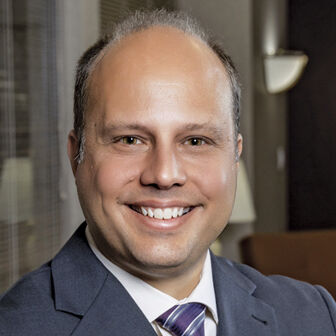 By Keith Bricking, MD, president of medical staff, MVH
The Medical Staff Quality Committee (MSQC) at Miami Valley Hospital recently celebrated its first anniversary. Our MSQC is led by Chair Dr. Mike Galloway, a fellow colleague who has genuinely done a magnificent job in creating an environment of openness, professional dialogue and collegiality. The MSQC is comprised of 18 physicians on the medical staff with expertise in more than 10 specialties. They review clinical cases to evaluate and improve practitioner performance. The true goal is to create a performance improvement culture for peer review and improve patient care. In the past year, we have accomplished that goal and will continue to enhance the efficiency and effectiveness of this committee.
The MSQC physician team works with the quality department to review and provide recommendations on physician Ongoing Professional Practice Evaluation (OPPE) annual indicators, peer protected case review, as well as feedback to provider and Chair. The committee has oversight of MMI (Morbidity Mortality Improvement Conferences) and other quality conferences.
I would personally like to commend the MVH physician MSQC team for their commitment to the medical staff and our patients. I look forward to continued enhancement and medical staff partnership with this committee. If you have questions about the MSQC, please contact Dr. Mike Galloway or myself.
Back to the November 2017 issue of Premier Pulse