Moving the Needle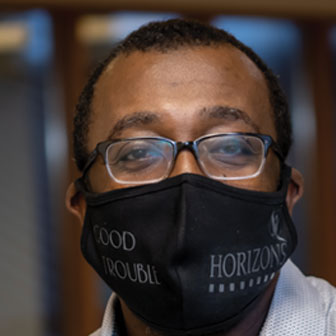 By Andre Harris, MD, chief medical officer, Atrium Medical Center
In December 2021, I wrote a piece for this newsletter titled "Getting back to Why." The focus was on health care professionals revisiting why they wanted to work in medicine in the first place. Now that we have come through the first quarter of 2022, we are seeing how COVID-19 has forever changed the way we care for patients – and we must move away from apathy to learn how to provide care in this post-COVID timeframe. To move the needle at Premier Health, we have to have superior employee engagement, uncompromising quality care, and an excellent patient experience.
Now that the dust seems to have settled, we cannot wait to make changes. The entire organization has a job to do. Long- and short-term strategies are being developed in our corporate structure. Hospital executives are laser-focused on providing leadership at each hospital. Directors are developing new techniques to develop managers and team leads that started during the pandemic. Premier Health is and always will be a health care leader in Southwest Ohio, and this leadership requires that our employees thrive under our new normal. Celebrate birthdays and anniversaries with carry-ins. See the unmasked face of your colleagues and smile (in non-patient areas, of course)!
The quickest way for our organization to rise is an uncompromising focus on quality care. This means doing the basics without fail (every patient, every time). Quality care is a natural outcome when everyone does their job with excellence. The core and focus for all of us must be the patient. When they leave our organization, Mr. Smith or Mrs. Tumbleweed should feel like a VIP. Of course, there will be times when we do not meet the mark, but this should be the exception and not the rule. Whether this is done through hourly rounding, warm and delicious food trays, spotless rooms, answered call lights, or well-explained diagnoses and care plans, the health of our organization rests on perfecting all of these areas. I am convinced that we will not only succeed but excel!
Back to the April 2022 issue of Premier Pulse