Local ECMO Therapy Benefits COVID-19 Patient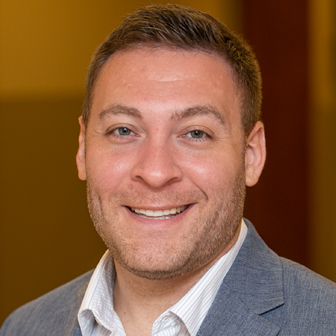 Many of us pursue various professions out of a desire to make a difference in the world. That is certainly the case for most medical professionals, who often choose to work in fields that present opportunities to not only save lives, but sometimes witness miracles. The health care team tasked with operating the newly-established ECMO program for adult patients at Miami Valley Hospital in Dayton recently had one such experience.
Extracorporeal membrane oxygenation (ECMO) is a process in which, similar to a heart-lung bypass machine used in open-heart surgery, blood is pumped outside of the body to a machine that removes carbon dioxide and sends re-warmed, oxygen-filled blood back to the body in an effort to give the patient's heart, lungs, or both, a chance to heal.
"ECMO is a very advanced therapy; it's not something that should be taken lightly," says Vincent Nardy, DO, a cardiothoracic surgeon at Cardiothoracic Surgery Associates and medical director of adult ECMO services at Miami Valley Hospital.
Last summer, Miami Valley Hospital became the first facility in Dayton to offer ECMO for adults, which has allowed critically ill heart and lung patients to remain close to home while receiving the potentially life-saving treatment. Also last summer, 31-year-old Shayna Stanley of West Milton fell ill with COVID-19 and was hospitalized at Miami Valley Hospital's Level I Trauma Center.
Dr. Nardy describes Shayna's case as a "sadly common scenario" in which even young patients start off with mild COVID-19 symptoms before spontaneously taking a rapid turn for the worse. Wearing an oxygen mask can quickly lead to having a breathing tube inserted and being placed on a ventilator, which triggers a new set of concerns. ECMO is the next option to potentially save a patient's life.
"There were a lot of times that we weren't sure Shayna would actually survive," says Dr. Nardy. "Thankfully, after a lot of persistence from our ECMO team – our nursing staff and our perfusionists and our critical care doctors, she was starting to get better."
Shayna was comatose for nearly two months. She remembers being transported in an ambulance in July and then waking up in October. The ECMO team actually had a conversation with her mother about withdrawing her from care. A day or two later, however, "she started to make a drastic recovery," recalls Dr. Nardy. "It was remarkable how well she was improving."
Dr. Nardy credits Shayna's recovery to her own resilience, as well as the dedication of the ECMO team.
"Everybody involved did a wonderful job treating Shayna and persisting through some of the darkest hours of her therapy," he says. "I'm extremely proud of our team, and I'm excited to see what the future holds for our ECMO program and the lives we can save here in the Miami Valley area."
Patients who survive being placed on ECMO, especially those diagnosed with COVID-19, are "nothing short of a miracle," says Dr. Nardy.
That includes Shayna, who – once awake – would light up with a smile any time someone walked into her hospital room.
"Shayna's special, I can tell you that for sure," Dr. Nardy says. "She was always very appreciative of the opportunity to still be alive, and it was very rewarding and very heartwarming any time you walked into her room. It made us as professionals very grateful to have such an opportunity to take care of somebody who is also grateful for the opportunity to live. Seeing how well she's done and seeing how grateful she is – it's exactly why we go into medicine."
Back to the January 2022 issue of Premier Pulse