Extending Gratitude and Offering Support
By Jennifer Hauler, DO, system chief medical officer, Premier Health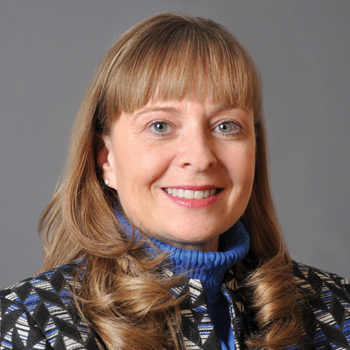 They say every cloud has a silver lining. Whether it is a delusion we use to carry ourselves through difficult times or a conscious choice to look for the good, it is an idiom that many support. The horrific events the city of Dayton has faced, with destructive tornadoes over Memorial Day weekend and the recent Oregon District mass shooting, have only served to strengthen my personal belief in this statement. While our hearts ache for those who have lost property and, most importantly, acquaintances, co-workers, friends, and precious loved ones, I could not be more proud of the manner in which the Dayton Police Department, the Dayton Fire Department, other health systems, and the Dayton community have responded to these events. This is our bright spot. Premier Health sat front and center in these tragic events, working to make right from wrong.
The ability of our system to navigate these challenges while continuing to manage daily operations and provide the highest quality care to all of our patients comes from the work that is done here every day. The constant juggling act and countless hospital and city-wide drills performed over the years enabled us to perform at such an incredible level. One performs what one practices. These are the skills that we had hoped to never use, but they were there nonetheless.
We don't have normal jobs. We don't clock in and out. Manning local fire/EMS agencies so exhausted workers could rest following the tornadoes … organizing food and supplies for tornado victims … having the presence of mind as a medical resident while enjoying a night out to provide valuable minutes of advanced warning to the emergency department following the Oregon District shootings … attempting cardiopulmonary resuscitation on scene to victims, as one of our nurses did … staying over shift and/or coming in unscheduled to assist – your skill and dedication are dwarfed only by your compassion.
What matters now is that we heal and take care of one another. While the physical wounds are devastating enough, it is the psychological trauma that often lingers. Flashbacks, nightmares, anxiety, negative thoughts or moods, hopelessness, memory problems, detachment and avoidance, lack of interest in pleasurable activities, and feeling emotionally numb can all be signs of post-traumatic stress disorder – a mental health condition triggered by either experiencing or witnessing a terrifying event. Symptoms can appear at any point and can last for days, weeks, months, and even years after the inciting event. It does not take a tornado or mass shooting for one to experience such symptoms. A single patient encounter for any variety of reasons can be sufficient to induce such symptoms. It is critical to get help if you are experiencing these symptoms or see these symptoms in others. Premier Health and the Premier Physician Network have robust employee assistance programs. If you are unfamiliar with these resources, any of your chief medical officers can assist you in getting in touch with the right person. Samaritan Behavioral Health's Crisis Care Center (937-224-4646) is also available to support the community.
Our hearts, prayers, and support continue for all affected by these tragedies. To the president, governor, lieutenant governor, mayor, and supporters who have reached out from across the country – your visits, resources, and thoughts have meant the world to us. To our physicians, providers, nurses, and staff who have helped put our community back together – "thank you" will never appropriately express the depth of gratitude from Premier Health and our community. We are Dayton Strong AND Premier Proud!
Back to the August 2019 issue of Premier Pulse