Expanding Telehealth Beyond the Pandemic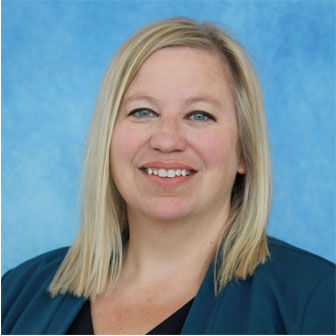 By Mandy Via, MSIHCM, BSN, RN, NRP, CEN, director of telehealth, Premier Health
As we all know, the health care landscape has changed dramatically over the last several years. Telehealth exploded into the forefront as we leveraged it out of necessity, seemingly overnight, to stay connected with our patients as the COVID-19 pandemic began. While many felt that the telehealth boom would return to pre-pandemic numbers, data and patient adoption trends do not reflect that mentality.
As an organization, we built a very strong teleneuro framework and have continued to enhance our telehealth offerings by adding programs. Currently, our patients can be anywhere on the continuum of care and use telehealth, as it spans hospitals, ambulatory, and consumer settings. Telehealth, however, is not a one-size-fits-all offering for health care systems. Each organization has to leverage telehealth in ways that are unique to the needs of their patients, programs, and infrastructure. Premier Health leverages telehealth to connect with patients in traditional methods, such as primary care visits, and we can use it to scale access to specialty providers within our system as well as externally to support others.
In 2021, we were one of the first health care systems in Ohio to launch our Virtual Urgent Care that provides access to consumers 24 hours a day, seven days a week, 365 days a year. Many organizations utilize national vendors and platforms that do not have connectivity to local resources. By having our own Virtual Urgent Care, we stay connected with local resources in the region to provide continuity of care for the patient.
Telehealth is an area of care that is constantly shifting. As the COVID-19 public health emergency winds down, we look forward to navigating this new chapter in health care delivery. While we've worked hard to grow and launch new programs that will connect patients with providers when they need it, it is important to note that telehealth will never replace some traditional methodologies of care. When appropriate, it serves as a powerful tool that removes geographical distances, time constraints, and expands access of resources to our patients. This evolution will certainly continue as we move forward post-pandemic and beyond.
If you are interested in discussing telehealth, please reach out to me at alvia@premierhealth.com.
Back to the April 2022 issue of Premier Pulse