Enhancement to EPIC Lab Orders
On Wednesday, September 8, the Premier Health EPIC team implemented a change to the EPIC system for clinicians when they place PSC (Patient Service Center) Hold orders. The EPIC enhancement allows the clinician to specify a future date for a lab order to be performed at a CompuNet Patient Service Center (PSC). The new, non-required "Date to be Collected" option is now available when placing a lab PSC Hold order.
The EPIC enhancement will provide CompuNet Patient Service Center staff with the patient's detailed collection date information when they arrive at the patient service center for lab work. This is especially beneficial when the provider orders multiple tests with different dates of collection on the lab order.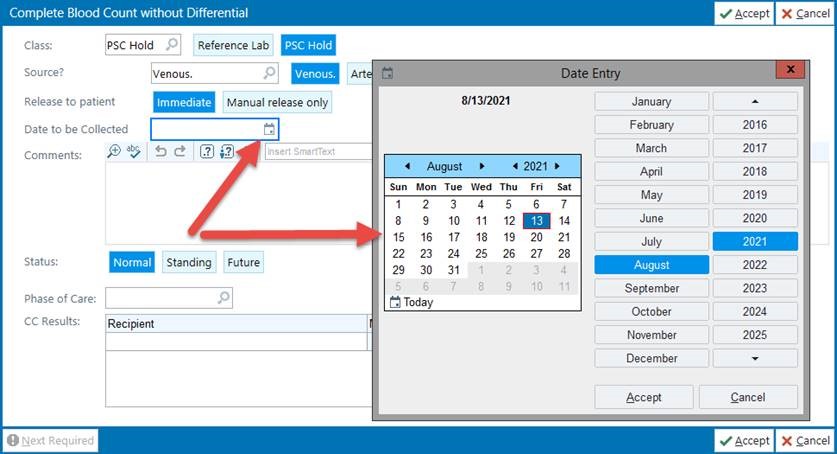 Back to the September 2021 issue of Premier Pulse