Dayton Business Journal 2020 Health Care Heroes Awards
Premier Health and CompuNet Clinical Laboratories were proud to have five winners recognized by the Dayton Business Journal's inaugural Health Care Heroes Awards. The Health Care Heroes Awards shine a light on those who have made an impact on health care through their concern for patients, their research and inventions, their management skills, their innovative programs for employees, their service to the poor and uninsured, and their community engagement.
Dayton Business Journal hosted a virtual event on September 10 to recognize each winner's accomplishments. Below are portions of their nomination for this prestigious award.
Innovator Category:
Roberto Colón, MD, associate chief medical officer, Miami Valley Hospital
Roberto Colón, MD, is a health care hero for his selfless dedication to the medical care of our patients, his willingness to share his knowledge internally and externally, and his heart and compassion. His relentless optimism and tireless work ethic make him critical to our organization. Dr. Colón's supervisors say his commitment to help in situations that go beyond his job description prove his empathy and drive for excellence is unrivaled. Premier Health is a better organization because of Dr. Colón. But the real winners are our patients, their families, and the communities we serve.
Manager Category:
Teresa Williams, chief operating officer, CompuNet Clinical Laboratories
Teresa has been a successful leader throughout her tenure at CompuNet, but she became a true health care hero during the coronavirus pandemic. In March, CompuNet quickly realized that the community needed a local solution for COVID-19 testing to provide fast results for suspected COVID-19 positive patients. However, like many labs across the country, it became very apparent that procuring test supplies would be challenging to meet the needs of testing in our community. Rather than waiting for test vendors to increase their test supply allotments, Teresa and CompuNet technical leaders tirelessly worked to develop a solution to overcome a significant dependence on our current test vendors. Teresa is a health care hero because of her determination to ensure that CompuNet served our community to the best of our abilities during the pandemic and because of the way she has cared for both staff and patients during the COVID-19 crisis.
Patient Experience Category:
Juanita Niekamp, BSN, RN, Upper Valley Medical Center
Nita demonstrates and exemplifies Premier Health's core values of respect, integrity, compassion, and excellence through her interactions with patients and their families. These heroic traits help her stand out among her peers as a strong patient advocate who is determined to educate patients about heart disease and preventive methods. Her efforts to help those in the community and in the hospital recently earned her Employee of the Year at Upper Valley Medical Center. Nita says she enjoys working in the cardiopulmonary rehab department because she's able to help a patient from admission to recovery and, ultimately, to discharge. Nita says, "I love to be that supportive person, from seeing a very scared patient come into the hospital, to six weeks later they're ready to run a marathon." She also values the patient's care and works to improve processes across the health system. Nita serves on the Premier Health Cardiopulmonary Rehabilitation Board to assess current practices across the system. She also works with our hospitals to ensure cardiopulmonary continuity of care across the health system.
Provider Category: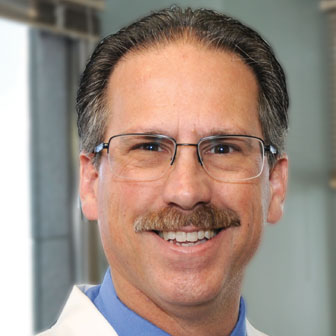 Randy Marriott, MD, medical director of EMS Center of Excellence, Miami Valley Hospital
Randy Marriott, MD, is truly a health care hero because he actively engages in patient care on many levels, in many places, and with many caregivers. He is very EMS-focused and helps first responders deliver the best care they can - teaching them and listening to their concerns. Dr. Marriott ensures the feedback he receives is integrated into the care provided in the EDs. He is a giver, never a taker, of his time and knowledge. Many colleagues say he is always available to provide advice, guidance, and positivity. Dr. Marriott is a humble, respectful, and caring physician and Premier Health is very fortunate to have him not only in our EDs, but providing exceptional care and leadership for our patients, community, and state.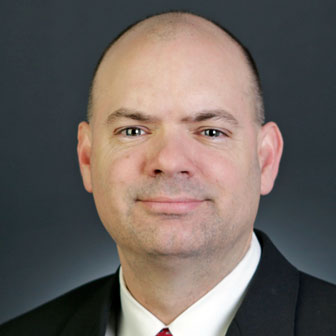 Thomas Yunger, MD, intensive care unit medical director, Atrium Medical Center
During the pandemic response, Thomas Yunger, MD, played a pivotal role in leading Atrium Medical Center's nurses and physicians. He managed the operations planning and opening of Atrium's mixed acuity high-risk respiratory unit, which was crucial in providing unparalleled care to the most critically ill patients affected by COVID-19. He was also an advocate for a healthy environment and process to keep staff safe. Dr. Yunger is a health care hero due to his relentless efforts and leadership during the pandemic. He stood out as a beacon of knowledge and guidance during an unprecedented time of unknowns in health care.
Back to the September 2020 issue of Premier Pulse