COVID-19 Clinical Documentation Integrity Updates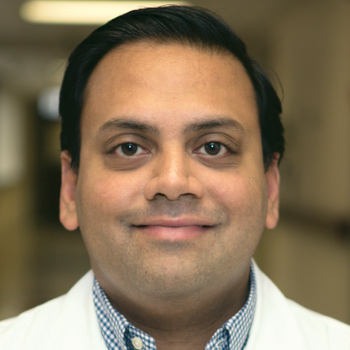 By Andrew B. Maigur, MD
This article addresses two aspects of caring for hospitalized patients with the novel Coronavirus.
Firstly, determining the appropriate level of care Inpatient versus Outpatient with Observation Services (OBS).
In regard to Medicare FFS (Fee For Service) patients, CMS (Centers for Medicare & Medicaid Services) reminded us the 2-MN (Midnight) Rule still applies. The 2-MN Rule is a reasonable expectation that the patient requires medically necessary care spanning two or more midnights at the time of admission.
CMS did clarify that the following DO NOT equate to medical necessity for an inpatient level of care:

A sole need for isolation
Unavailability of post-acute care facilities at the time of discharge from the hospital

Commercial and Medicare Advantage payers continue to use MCG (Milliman Care Guidelines) to determine the appropriate level of care. Think inpatient in the following scenarios:

Invasive/Non-invasive mechanical ventilation
Shock with need for vasopressors
High flow nasal O2
Persistent/recurrent hypoxia greater than 24 hours (hence the importance of weaning O2 to document hypoxia when clinically appropriate)
Sepsis with acute organ dysfunction
Persistent Encephalopathy greater than 24 hours
Why clinical documentation integrity? As medical professionals, we owe our patients an accurate medical record which translates into accurate coding that provides much of our public health data.
Document a confirmed COVID-19 infection supported by a positive test, which codes to U07.1
If the PCR test is negative, we know it does not always rule out the infection given its 30 percent false negative rates:

If the clinician has a high index of suspicion for the infection despite a negative PCR test, you can document "COVID-19 per clinical judgment"
When clinically appropriate, document COVID-19 Ruled Out

Rule out, Possible, Probable and Suspected COVID-19 do not have a specific ICD-10-CM Code and result in symptom codes along with exposure codes
Link the etiology COVID-19 to the clinical manifestation (e.g.: Pneumonia, Sepsis, Septic Shock etc. due to COVID-19)
Consistent accurate documentation across all specialties in the medical record helps prevent payer Clinical Validation Denials
Evolve, Resolve (during the hospitalization) and Recap Diagnosis (in the Discharge Summary)
Thank you for the excellent care you provide our patients. For details on this topic, please refer to the Coronavirus resource webpage-Physician Resources.
Back to the May 2020 issue of Premier Pulse