Upper Valley Medical Center DAISY Award Recipients – July 2018
Tori Hite, BSN, RN
ICU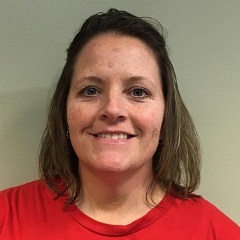 Tori showed much compassion while caring for my father. She would take the time to explain what was going on and why. She made sure the family had everything we needed. Even when she was not his nurse, she made sure we were taken care of.
Tori was with my mom and I as the end of my father's life happened. She used her leadership skills to stop the move to hospice knowing he would pass during transport, which allowed my mom and me to share those last precious moments, making a huge impact. Her professionalism made a very difficult situation easier. I would want her as my nurse if I were in the hospital.
I was in the process of filling out hospice papers to have my dad moved when Tori came in and stated, "We are not moving him, his time is close." She stayed by my side and explained everything that was going on. She was so caring in taking care of him and I cannot say enough about her.
Deanna Minnich, BSN, RN
Tier II Float Nurse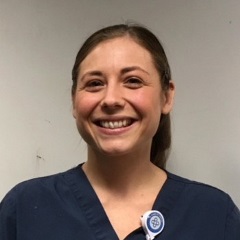 The first time I met Deanna was just after shift change. She introduced herself and then began her care for my dad. I immediately noticed the attention to detail because she did things I had not seen done to him all day. She could have easily been mistaken for a doctor – she just showed that much care. She had the job of cleaning his messes and never once made the faces I made. I know she made my dad comfortable and did it with a smile. She did not hesitate to answer any questions, and I left the hospital each night with confidence that he was in good hands.
Deanna was the first nurse to give me the number to call ICU directly. I live 45 minutes away. It was comforting to know I could call and find out how my dad was and I did. She always showed compassion as if she was caring for her own family. Deanne was his nurse only three nights, but she made a big impression on all of us. She was so precise in doing her job. She kept me so informed, especially the last night.
My first impression of Deanna was "WOW," she is so young. Her dedication to her job and her patients is outstanding. She is wise beyond her years. She paid close attention to my dad's chart and always knew what was going on. She answered our questions honestly and without hesitation. She was kind and gentle in her care of my father. When she would come in and announce she would be the night nurse, my family breathed a sigh of relief. We knew in our hearts that we could go home and get some much-needed rest because she was there and would be taking care of dad. First impressions can be deceiving. Deanna was more than qualified. She should be proud of the example she sets for the younger generation.
Brittany Siler, BSN, RN
Med/Surg/Tele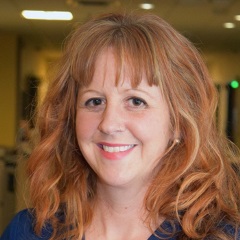 The care I received from Brittany was far above anything I could have anticipated. It was as though she knew what I was thinking before I ever asked. And even when I became so miserable that I could not sleep, Brittany recognized my discomfort, even though I remained silent, and began to question me about how I was truly feeling. As a result, she called the doctor and I was actually able to rest in comfort the remaining night. I felt as though I had won the lottery. She always came through the door into my room with a smile on her face. The kind that brightened the room! No matter how bad it got for me, she was a strong, calm, reassuring presence that gave me hope. I never once had to ask any questions while she was my nurse because she spent the time explaining everything. I would say without hesitation that she was the best nurse I ever had.
<<Back to Premier Nursing News - July 2018
Source: Premier Health Nursing