Recent Upper Valley Medical Center DAISY Award Winners - March 2018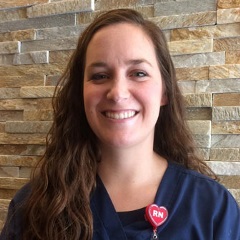 Caitlin Conaway, MSN, RN
Cancer Care
Caitlin is an amazing nurse who consistently goes above and beyond for her patients. She treats every patient like family and acts as their advocate, making sure they understand their care plan and are comfortable throughout their journey. She exudes compassion and treats patients with gentleness and lets them know they are in good hands. She often goes out of her way to make patients or visitors feel important. If a patient is in need, she will drop everything to help, even if that means buying them much needed clothes or even a coffee just to see them smile.
Caitlin is also a wonderful co-worker. She is willing to help everyone and will go the extra mile to make everyone feel special. She always has a smile on her face and is one of the most caring people you will ever meet. Caitlin is calm under pressure, very knowledgeable, and makes every task seem effortless (even though we know how much work she puts in). She communicates with ease, treats everyone with respect, and has a positive energy that is contagious. She is often looking for ways to improve daily processes to ensure our patients receive the highest quality of care. Caitlin is truly an amazing person and nurse — one we all strive to be more like.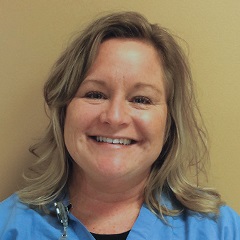 Michelle Dieperink, RN
Ambulatory Surgery
Michelle went above and beyond to accommodate my 81-year-old mother. We came in for a blood transfusion two weeks after hip surgery with hip precautions and toe touch weight bearing. Michelle followed up and took charge of securing my mom's medication for pain (from her long term care facility). Michelle sprang into action and acquired what was needed. What a pro! My mom was in severe pain, and Michelle is to be commended!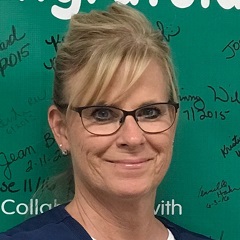 Joann Lay, BSN, RN
Emergency Department
Joann is the epitome of a professional nurse. She consistently comes to work with positive energy. She leads by example with a vast knowledge of emergency medicine. Joann is willing to help her coworkers, often without being asked. During nurse leader rounding, she is frequently recognized by her patients as a kind, compassionate nurse who is able to calm even the most anxious patient. She is always willing to help out when the department is short staffed, even switching weekends to better meet the needs of the department. Joann is a leader who also is the co-chair of the Emergency Department unit council, an ACLS instructor, and a recent BSN graduate!
<<Back to Premier Nursing News - March 2018
Source: Premier Health Nursing