Recent Upper Valley Medical Center DAISY Award Recipients: January 2020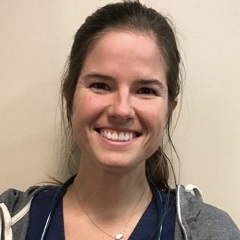 Heather Macy, BSN, RN
Heather listened to my heart, and she detected an irregular heartbeat. She reported it, which led to further tests. She told me that this is hard to find. I believe she came into my room at just the right time. I am so thankful. She is very alert, very kind, and loving. She has all the qualities a nurse should have. Heather is the kind of nurse every nurse should be. She deserves recognition.
Submitted by: A grateful patient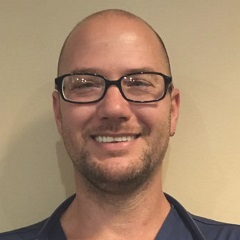 Brian Westcott, MSN, BSN, RN
Absolutely wonderful! He kept us well-informed about everything. We were able to rest easier knowing she was under his care. We felt like Linda was his only patient. He is so caring and compassionate in all that he did. He anticipated needs for Linda and for the family. Thank you, Brian.
Submitted by: A grateful family member
Anna Post Lewis, MSN, RN
Anna was so kind. I never felt she was rushing away. She listened well, stayed with me, and let me hold her hand when I had a surprise reaction to a medication. She is a shining example for all nurses.
Submitted by: A grateful patient
I was very impressed with all the kind and professional care I received while I was a patient at UVMC in Troy. Anna was kind and helpful in every way. She often checked on me and made sure I was comfortable. She took the time to talk to me about my family and her family. She is a great nurse.
Submitted by: A grateful patient
Back to the January 2020 issue of Premier Nursing News.