Recent Atrium Medical Center DAISY Award Winners - March 2018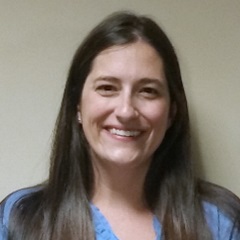 Elizabeth Hamilton, RN, BSN
Family Birth Center
Since I started working here several years ago, I have come to realize that I am working with the best nursing team of my career. Over the years, I've had the privilege of working at many different hospitals. I have not found a nursing staff that is so capable, caring, and committed as I have at Atrium Medical Center. They take great care of our patients. Personally, they have always made me feel welcome. I truly appreciate their help on a daily basis. I always tell my patients how excellent and accommodating our staff is here at AMC. The collaborative nature of this unit is simply amazing!
I want to specifically recognize Elizabeth Hamilton. She is an excellent nurse who often takes on the hardest projects on the unit. During my time at AMC, I have found her to be exquisitely competent. Her clinical acumen is beyond reproach. She is kind, caring, and empathetic with her patients. She is never confrontational, and somehow always finds a common ground to move forward. She is always professional and has a congenial attitude in almost every situation. She reflects the best that nursing has to offer and is definitely one of the best nurses I have ever worked with.
Submitted by Dr. Hirth.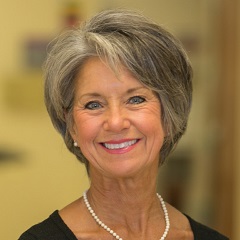 Irene Herrmann, RN, BSN
Maternal Child Health Center
Irene Herrmann exemplifies excellence in nursing. She works with our pediatric population and has done so for 40 years. She provides care to our patients to help promote wellness within the community. Receiving shots isn't always taken well, no matter what age you are. Irene utilizes distraction techniques to help children through this difficult process. When they are done, she praises them for doing so well to help boost their spirits. Sometimes moms and or dads don't handle this process well, either. Irene encourages the parent or guardian to help them feel engaged in their child's care while providing vital information to keep them educated on which vaccines are given. She reviews with them any potential contraindications, when the vaccines are due, and any potential side effects, which helps lower their anxiety. When immunizations are behind schedule, Irene reviews the vaccine schedule while giving both patient and parent encouragement and support in a nonjudgmental manner while meeting their needs.
Irene is caring and compassionate; always has a smile on her face; speaks calmly and softly to the children; has a soft touch; and embraces the whole family during patient visits. She strives for that experience of "every patient, every time." Parents recognize her during patient rounding for doing a great job at explaining and providing the immunizations. Irene also takes initiative in completing a service recovery if there is an opportunity to do so. She takes the time to listen and lets the customer be heard. She values their feedback and uses that opportunity to improve our care. Her compassion and drive aren't only at the bedside, but with continued learning as well. Irene strives to stay current with updates on vaccines and any new requirements identified by the state by self-initiating learning modules provided by the State of Ohio vaccine program. She is our go-to person with any vaccine-driven question, even in the adult population. Irene also strives to share learning opportunities for her peers as well. She identified an opportunity and has coordinated a MOBI learning session. MOBI involves maximizing office-based immunizations, which will assist staff in achieving complete and timely immunizations of infants and young children in Ohio. She has a wealth of experience and knowledge for
our pediatric population. The compassion and drive she has is evident through her daily practice in the care she provides for her patients. Irene is truly a professional, exemplifies excellence, and models Premier Health's core values, and we are Premier Proud to have her in our department.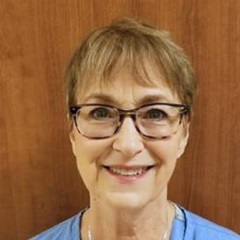 Virginia "Ginny" McClure, RN
Cardiac Cath Lab
Ginny is tireless in her work, and always goes that extra mile for her patients. Ginny makes sure every patient is made to feel like an individual. She puts patients and families at ease with her detail to education and willingness and ability to answer any concerns or questions. Ginny is an inspiration to others. We all hope to be at her level as we move forward in our careers. The Cath Lab is honored to have her as part of the department. Thank you, Ginny!
<<Back to Premier Nursing News - March 2018
Source: Premier Health Nursing