Premier Health Increases Majority Ownership Stake in CompuNet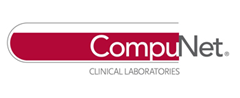 Premier Health has purchased Quest Diagnostics' ownership stake in Moraine-based CompuNet Clinical Laboratories, a move that enhances local oversight of clinical lab services and helps to maintain laboratory testing across the Dayton region to meet patients' needs.
The transaction, which took effect June 1, also should better align CompuNet's capabilities with providers at Valley Pathologists, Inc., a medical practice that maintains a minority ownership stake in the full-service clinical laboratory. CompuNet performs 98 percent of testing locally, or approximately 6 million tests each year. The transaction is expected to ensure more rapid turn-around times for patient lab results.
"This transaction will help Premier Health achieve its vision of a more system-based approach to clinical laboratory testing," said Mary Boosalis, president and CEO of Premier Health. "It enables us to build upon our existing laboratory capabilities, achieve greater economies of scale, and control the costs of laboratory services."
The purchase is not expected to affect CompuNet's nearly 600 local employees; CompuNet already provides health benefits via Premier Health's insurance plan. Premier Health has held a majority stake in CompuNet since 2014.
"The change in ownership provides CompuNet with a greater degree of independence," said Atef Shrit, MD, chairman of the board of directors for CompuNet. "With 100 percent local control, our ability to enhance testing capabilities which impact the community is greatly improved."
<<Back to Premier Nursing News-October 2017
Source: Premier Health Nursing