Preceptorship - May 2018
These honorees demonstrate professional development through formal education, certification, membership in professional organizations, and community involvement. They also excel in precepting new employees, externs, interns, residents, students, etc.
This year's honorees are:
Amanda Carlson, RN
Susan McCappin, BSN, RN
Helen Morrow, BSN, RN, CPAN
Penny Xidas, BSN, RN, CRRN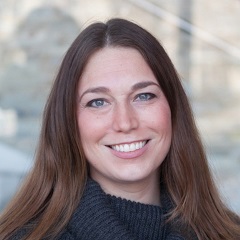 Amanda Carlson, RN
Clinical Nurse, Gynecology-Oncology Patient Care, Miami Valley Hospital
Amanda is a true patient advocate. She is a highly skilled clinician and great teacher. We ensure that all new nurses have precepting time with her. She teaches documentation, skills needed, and, most importantly, how to purposely round to make sure patient needs are met. Amanda has received numerous DAISY Award nominations and letters from patients. One stated, "I have been in and out of hospitals for 25 years, and Amanda treated me with more respect and compassion than I have ever known. She went above and beyond to treat me like a person, not just a patient. She represents this hospital very well." Another stated, "Leaving makes me sad because of all the wonderful people who have been involved in my care." Of course, Amanda was one of that patient's nurses. Amanda is a true patient advocate. One of her peers said of her, "She is a fantastic nurse who I would want to care for my family member." Every unit needs a great nurse like Amanda who holds them together with team spirit, great humor, and teamwork.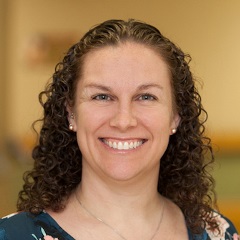 Susan McCappin, BSN, RN
Administrative Officer, Nursing Administrative Officers, Miami Valley Hospital
Susan has strong clinical skills and professional maturity beyond her years. In coping with the complexities of high patient flow and bed shortages, she is singled out by administration, nursing staff, and her peers for a job well done. Her clear and committed passion for nursing shines, always with lightness of spirit and a smile no matter what time of night it is! Susan manages to combine professionalism, compassion, and laughter while offering the highest level of leadership. She has an easy way of communication and is well-liked by leaders for her openness and ability to encourage involvement and inclusion. It is not always possible to tie up loose ends or hand over completed projects, but Susan is cheerful, positive, and willing to take on anything. She quickly picks up on the facts and issues of a situation. Patient experience and excellence in nursing are always her focus. She exhibited outstanding leadership skills during a recent life- and hospital-threatening situation by thinking quickly, involving and notifying appropriate people, and ensuring that patients and staff were safe. Her amalgamation of administrative and clinical skills comes packaged in a wonderfully friendly, sincere, and caring human being. We are extremely lucky to have her on our administrative officer team.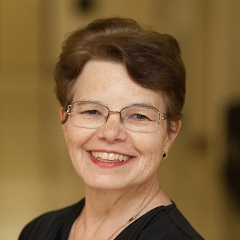 Helen Morrow, BSN, RN, CPAN
Clinical Nurse, PACU, Good Samaritan Hospital (closed in 2018)
Helen leads by example, often attending seminars through the Premier Health and Good Samaritan Hospital educational offerings. She also is active with the Dayton area Peri-Anesthesia Nurse Association and Ohio Peri-Anesthesia Nurse Association, routinely attending two seminars per year and serving as a member of the planning committee for local and state seminars. She was instrumental in recruiting Dr. Regan as one of the innovative speakers. The local meetings routinely have outstanding speakers, including CRNAs, anesthesiologists, surgeons, and self-care experts. Helen recently used information from the 2017 Excellence in Eldercare Symposium to help a patient and her sister with contacts through Area Agency on Aging for Montgomery County. She also is highly skilled in maintaining her competencies, and she demonstrates our core values of respect, integrity, compassion, and excellence with everyone she encounters. Helen's patients enjoy developing a sincere and genuine connection with her as she listens intently to them many times and gently holds their hands. She is a nurse who hears patients and will empathize with them, apologize for and resolves issues, and thanks them and their family. She advocates for their safety by taking time to stop, think, act, and review situations.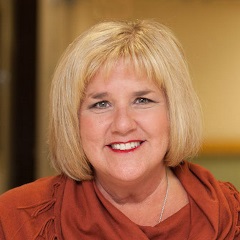 Penny Xidas, BSN, RN, CRRN
Case Manager, Integrated Care Management, Miami Valley Hospital
Penny frequently goes above and beyond while using her interdisciplinary team to make sure that patients get what they need. She is very diligent in looking at chart details, making sure all the little things are covered so that patients and their families are taken care of. She once was looking for an update to determine whether a patient was eligible for Medicaid. The ICM team had been waiting; in this case, multiple things had interfered with getting needed answers. Penny got Patient Financial Services back on track so that patient placement could move forward. Last year, Penny was creative in helping to identify two patients for whom the hospital would need to initiate guardianship. One of these patients was very confused and kept mentioning a family member's name. We looked up the family member's Facebook page and found out that they had listed the patient as missing. This helped the family get the care that the patient needed. Penny also is a great teacher who adapts her style to the needs of orientees, and she does a wonderful job mentoring nursing staff on the unit. If I were an MVH patient, I would want Penny planning my discharge.
<<Back to Premier Nursing News - May 2018
Source: Premier Health Nursing