Partner In Practice Honorees
This award is given to a non-nursing employee who supports and positively impacts nursing care.
The honorees are:
Rev. Ed Bastien, M. Div.
Atrium Medical Center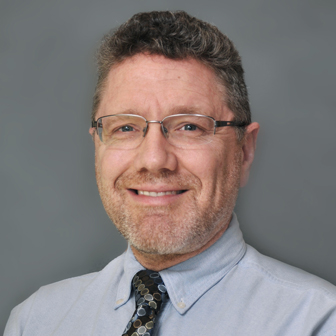 Rev. Ed Bastien has been an amazing addition to our team in the intensive-care unit. He is a go-to person when it comes to patients and family members who need to talk. Ed not only has given his time to patients while they have been at their sickest but also to their family members. He helps bring peace, comfort, hope, and the feeling of being loved to patients and family alike. He listens and encourages them to explore what they are feeling and thinking, reassuring them that none of their feelings are wrong. He also listens to staff members when they are busy, frustrated, or in need of talking to someone. He brings laughter to our floor, the staff, patients, and family members. We are always thrilled to see him when he comes to the floor in the afternoon. He is a breath of fresh air every day.
Russell Braun, RPH
Atrium Medical Center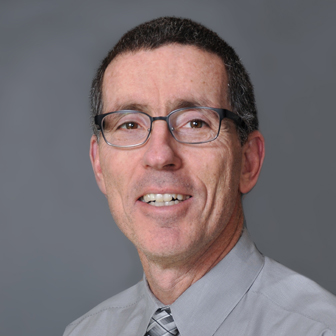 He is an amazing asset to our intensive-care unit. If there is a pharmacy question, he is the first person to be there for us. He arrives to our unit for every ACT and every Code. He draws up medications in an emergency situation. If we have accidentally let a life-sustaining medication run almost dry, all we have to do is call him and he will run it up to the floor. He is always at grand rounds, answering questions about microbiology and which antibiotics are best for the patient. Every time he is on the floor, he is smiling and asking the nurses if they need anything. He makes our job as nurses easier, so we can spend more of our time treating patients.
Heather Cary, MSW
Fidelity Health Care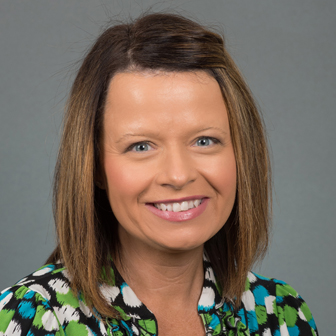 I have been blessed to be able to collaborate with this nominee as a registered nurse navigator with the Fidelity Health Care AIM program. She treats co-workers and patients with a level of care that is unheard of. I have witnessed her develop professional relationships built on trust and com- passion, and that assist patients and caregivers through the most emotional periods of their lives: the transition to palliative and hospice care. She has shed tears with these patients and devoted hours to helping some of our most difficult cases increase their quality of life. Each patient is cared for with a saint-like quality and an unconditional love regardless of where they live or what kind of life they lived. To her, they are a child of God and deserve her time. Working with her has made me a better person.
Yvonne "Vonnie" Grenert, RRT
Good Samaritan Hospital (closed in 2018)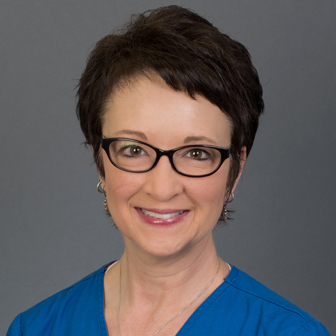 Vonnie Grenert is one of our respiratory therapists on night shift. Vonnie has played a vital role in the success of our new department by co-organizing and creating a master supply list for our CPD department. It was very frustrating at first, not knowing exactly where supplies were located within the room. This dissatisfied the staff because of the time lost searching for things and not being able to tell what we had in stock. She and Kevin Coffee organized all of the supplies and labeled each cart with a letter of the alphabet. They then created an alphabetical listing of everything in the room and placed the letter of the corresponding cart where you could locate the item. Now all staff has to do is step inside the room and look up the item to locate it quickly and easily. This is an amazing demonstration of creative problem-solving and teamwork. Vonnie is also a wealth of knowledge and a great teacher. She has been a great resource in educating the nurses on how to respond to the various ventilator alarms appropriately. She also completed an education write-up for the nursing staff regarding BiPAP vs. high-flow oxygen in COPD patients. She is also an amazing team player. We are very grateful to have her as part of our team at GSNE.
Dr. Jennifer Hartsock-Vandine
Miami Valley Hospital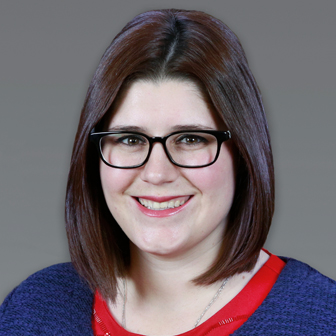 Dr. Hartsock-Vandine is always very interactive with family and very informative with everyone she meets. She is easy to approach and involves everyone in the care of the patient. One great example I can share is when she went out of her way to keep a family up-to-date on a patient's condition and plan of care. This patient was a stroke patient cared for by family for many, many years, so when he came to the hospital our care was not good enough for them; they knew how dad wanted it! Dr. Hartsock-Vandine was treating my patient and many tests were negative and not diagnostic. She took time to sit with the patient's wife and review the past several days (even though it had already been reviewed) in conversation. Taking it one step further, she typed up a document with the tests and the reason for them, the plan of care and any other topics that had been discussed. She gave this to the patient's wife so she could update the family and also use it to review when she was confused with the medical terminology. This is just one example of the great care she provides for her patients, and as the bedside nurse, I greatly appreciate her willingness to talk with the family, making sure we are working as a team.
Loren Meadows
Miami Valley Hospital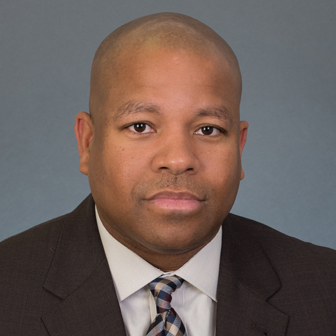 Loren is an amazing scrub tech in the operating room. He is a skilled member of the Heart and Vascular team and is integral to their success. Loren's team admires him and he is trusted by the cardiothoracic surgeons. He also provides leadership and continued collaboration within the department, proactively sharing ideas and looking for opportunities for improvement. He observed the number of new employees and the challenges of being new in the operating room. He had the idea to form a mentoring committee to provide a safe place for new team members to work through challenges and gain feedback and perspective from trusted peers. With leadership support, he has recruited a group of experienced nurses and scrub techs, developed objectives, and is leading a very successful group. All team members in the extensive internship and orientation program are encouraged to come to the monthly meeting, where they feel comfortable sharing challenges and successes. Loren's commitment to inclusivity is changing the culture in the operating room for the better. He demonstrates daily the values of respect, integrity, compassion and excellence.
Barb Miller, CHUC, CSC
Premier System Support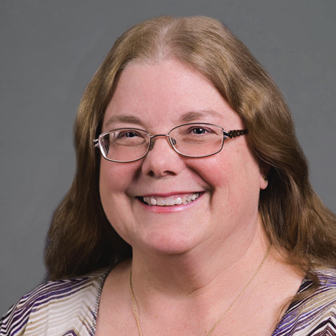 This individual is a dedicated partner in making sure the nursing team is successful in caring for patients and families. Her main role is the Premier Health unit coordinator liaison and she educates those coordinators across the system. She designed the curriculum for health unit coordinators so that there is increased efficiency and stronger communication with nursing partners for a seamless patient-care stay. She also partners with nurse educators on a daily basis so that she can enhance the functionality of the health unit coordinator. She and one of the nurse educators have redesigned the recognition known as Everyday Heroes for interprofessional partners so that it is meaningful and that they are recognized throughout Premier. Premier and nursing are truly blessed to have this liaison making a difference every day.
Linda Parker
Upper Valley Medical Center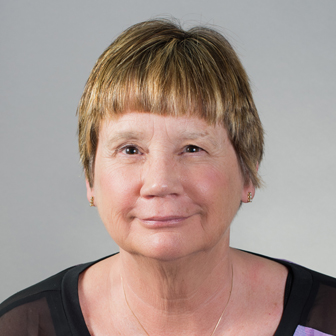 Linda Parker goes out of her way to help our team get patients into their rooms. She flexes her workload to make sure we have beds cleaned in a timely manner. We don't have to tell her which rooms to do first; she just takes initiative and does them. The rooms she cleans are CLEAN; we don't have to recheck them. Linda is not afraid to ask for what she needs. She is very gentle and respectful of our time when she needs our help. In the rare moments of slower time, she finds things to wipe down, clean over and under. She makes us feel cared for as caregivers by asking how our day is going, flashing a sweet smile, appropriately talking to the patients, and getting maintenance to fix things on the unit. If we have a problem that involves environmental services, she will take the problem to the appropriate person to help get a resolution. Linda remains positive in tough situations and offers words of encouragement to us and to her co-workers. We know her job is difficult, but she perseveres and makes us feel very confident when she is working. I love the days when Linda is working with us!
Nancy Pizzino
Upper Valley Medical Center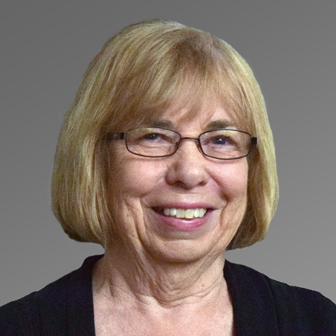 This nominee adheres to policies and guidelines appropriately and yet is flexible to accommodate staff and department needs equitably. Dedicated to ensuring appropriate schedule coverage, she becomes very creative in meeting the needs of the department. She is very relational with staff and often is able to fill open spaces on the schedule because she is well respected by staff - they will work for her when asked. Proactive in preparing the schedule for the manager's approval, she finds ways to ensure adequate and safe staffing. She works well with the main staffing office to coordinate coverage and needs, communicating well with leadership and staff. She maintains fair practices regarding time-off requests, make-up weekends, etc. Notably, this person worked diligently and faithfully to ensure safe and adequate staffing when our unit did not have a manager for many months. She is the glue that held our department together and kept it staffed during a very difficult transition of leadership.
Randi Profitt
Good Samaritan Hospital (closed in 2018)
This partner has blossomed as a member of the staffing resource team. Her career began as a patient-care technician on HV2 and she has fostered those relationships, even after relocating to staffing resources. Her demeanor puts the team leaders at ease. This staff member has not only built relationships over the phone, but has rounded with the administrative officer. She upholds our core values and strives to live by them. She consistently treats others with dignity and respect. What I enjoy most about working with her is that she does not give up easily; when a situation seems lost, her innovative ideas and out-of-the-box thinking find other ways to do the staffing. She is team-focused and collaborative. Her relationship with the administrative officers and the bed-flow department have taught her that working as a team gives her better insight to the whole house. She fosters a culture of inclusion and demonstrates FAIR. She asks and gives feedback when appropriate, understanding that sometimes those hard conversations are the ones that allow for cohesiveness. She is never too busy to offer assistance, whether it is helping the administrative officer determine how many pizzas to order or stopping to help anyone in the hallway find his or her way. I see her interact with managers and directors with ease. She includes the team leaders, administrative officers, and managers by offering concise information and leaving a space to collaborate. It is with great pleasure that I nominate Randi.
<<Back to Special Edition Premier Nursing News-June 2016
Source: Premier Health Nursing