OnSomble – OnRole: Accessible Tool To Support Nurse's Professional Development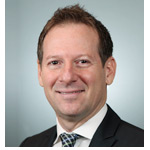 By Sylvain Trepanier, DNP, RN, CENP, vice president & system chief nursing officer
OnSomble is a tool that Premier Health has invested in so that you can begin to understand where you are from a professional behavior and practice perspective in comparison with others. The information gained from the survey will allow you to determine which areas you may want to develop further in order to enhance your professional practice.
In 2015, all practicing nurses at Premier Health were asked to complete the OnSomble OnRole HC 360° survey. Everyone had the opportunity to view his/her results and share the results with his/her leader. Many clinical leaders like you, in collaboration with their managers, have determined which area may be best to further develop.
The 360° feedback should be used as an opportunity to reflect on your professional development. Professional development is a journey, and is key to personal and professional growth. This is not mandatory; however, this is an opportunity for you to use resources that Premier Health leaders provide to facilitate your journey.
We have developed a master document to assist you in creating your own individualized professional development plan. First, there is a grid that lists OnSomble competencies; relevance to your practice; resources to find more information/education; and opportunities to develop, experience, and apply learning. We also included a formal professional development planning tool. You may access the documents online. Finally, if you are having difficulty determining how to begin, please contact your manager or unit educator for assistance.
<<Back to Premier Nursing News-August 2016
Source: Premier Health Nursing