Novice of the Year - May 2019
The Novice of the Year category recognizes nurses who exemplify outstanding and caring leadership and professionalism within their first 24 months of practicing as a registered nurse. These rookie nurses demonstrate capabilities beyond their limited experience.
This year's honorees are:
Erin Baker, BSN, RN
Clinical Nurse, Miami Valley Hospital South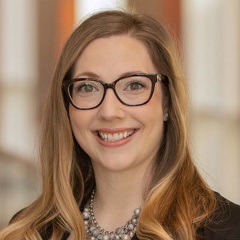 This nurse has been a delight for me to watch blossom into an exceptional caregiver, coworker, and friend to all. Her life journey has not been an easy one, but she has persevered through it all, being a mother, wife, student and now a nurse. She has such a yearning for professional development, constantly wanting to know more, and know why. She often says, "I want to know all the things." She is consistently asking for education and feedback, as her goal is to ensure she is providing each patient and family outstanding care. She exemplifies Premier Health's core values of Respect, Integrity, Compassion, and Excellence in all that she does. From the moment she walks into the patient's room and introduces herself, the patients feel they are members of her family. Despite this being perhaps one of their worst days, they feel reassured by the deliberate effort this nurse makes to connect and build a relationship with them and their family, regardless of their story or history. No matter how busy, or how many things are on her to do list, this nurse makes the time to sit at the bedside, provide a healing touch, and listen and hear each patient, each family member – a true patient advocate, and someone to whom I would entrust my care. When I typically hear the word "novice," I think new, beginner, inexperienced. You would never guess this nurse has only been off Versant residency a few months, as she exemplifies what it is to be a nurse, and while she may not yet "know all the things," she is a true leader.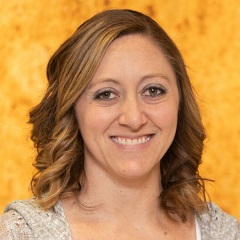 Jennifer Ropp, RN
Clinical Nurse, Miami Valley Hospital
When I think of the patient experience, I think of Jennifer, as she always puts her patients and families first in doing the right thing. She demonstrates our core values, especially compassion. She has stayed over after her shift to sit with patients whose families don't want to leave them alone. A patient's mother needed to leave to run an errand, so Jennifer stayed an extra 2.5 hours to sit with the patient, who was MRDD. Jennifer then stayed talking with the mom for another 30 minutes when she returned. She has taken hours to clean the hair of a patient who had lice when everyone thought it would just need to be shaved. The care and compassion she showed toward someone who most people would judge and cringe at was such a great example of what the patient experience should be. There are countless other examples of how she consistently goes above and beyond to take excellent care of our patients and her team. She consistently precepts, coaches and mentors our newer staff while being sought out as a helpful resource by her peers.
<<Back to Premier Nursing News - May 2019